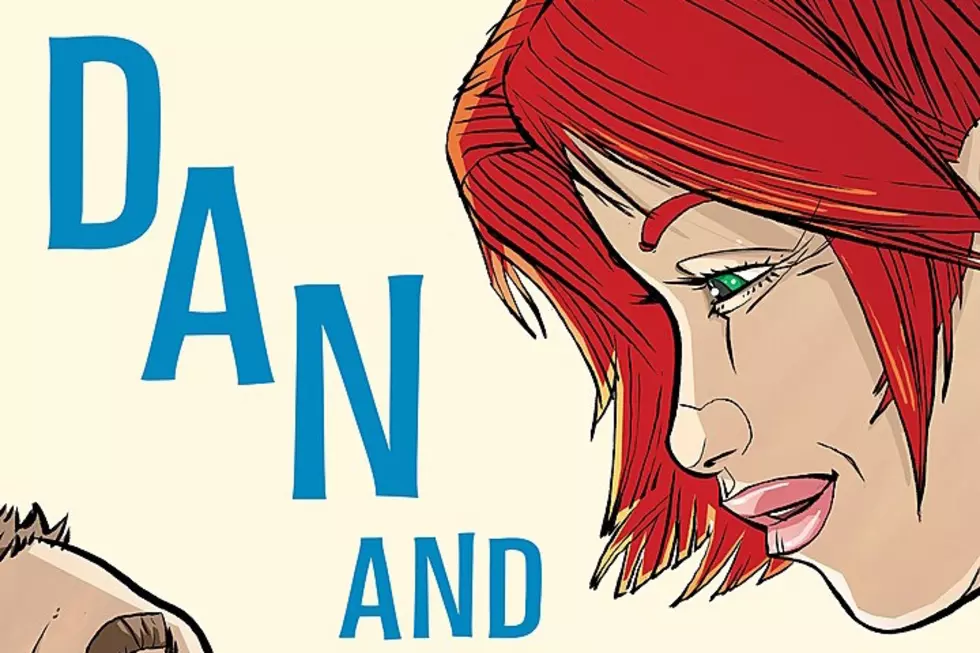 Love to Transcend Death in Big-Screen Adaptation of Graphic Novel 'Dan and Sam'
Pan Macmillan
Though it's a slow-burning tire fire in pretty much every other way, 2016 has been a banner year for high-concept doomed romances. In The Space Between Us next month, a boy born and bred on Mars will have to cherish his romance with an Earth girl before our planetary gravity makes his heart cave in. This past summer, the treacly Me Before You challenged wacky caregiver Emilia Clarke to show the paralyzed and suicidal Sam Claflin the meaning of life before he shuffles off his mortal coil. Love, inevitable tragedy, and a grabby narrative hook — it's a winning formula, and a new bulletin from The Hollywood Reporter signals another project sticking to this schematic, certain to dampen some hankies in the near future.
THR notes that Steven Spielberg's Amblin Entertainment production company has purchased the rights to the three-Kleenex graphic novel Dan and Sam with playwright Ana Nogueira attached to adapt the script. Since getting published last year, the story of one couple's love connection transcending death has earned comparisons to Ghost and City of Angels. In it, restauranteur Sam dies in her husband Dan's arms, and though he's initially devastated, he eventually discovers a strange loophole: Sam may return to him from beyond the veil for one night each year, but only until Dan finds new love.
Dan must choose whether he would rather cling what little contact he has with his lost love, or open his heart and decide to live anew, a quandary ready-made for tidy metaphors about processing grief. Of course it'll be sad, but the real question here is whether the film will find time for a swooningly erotic pottery-throwing scene.