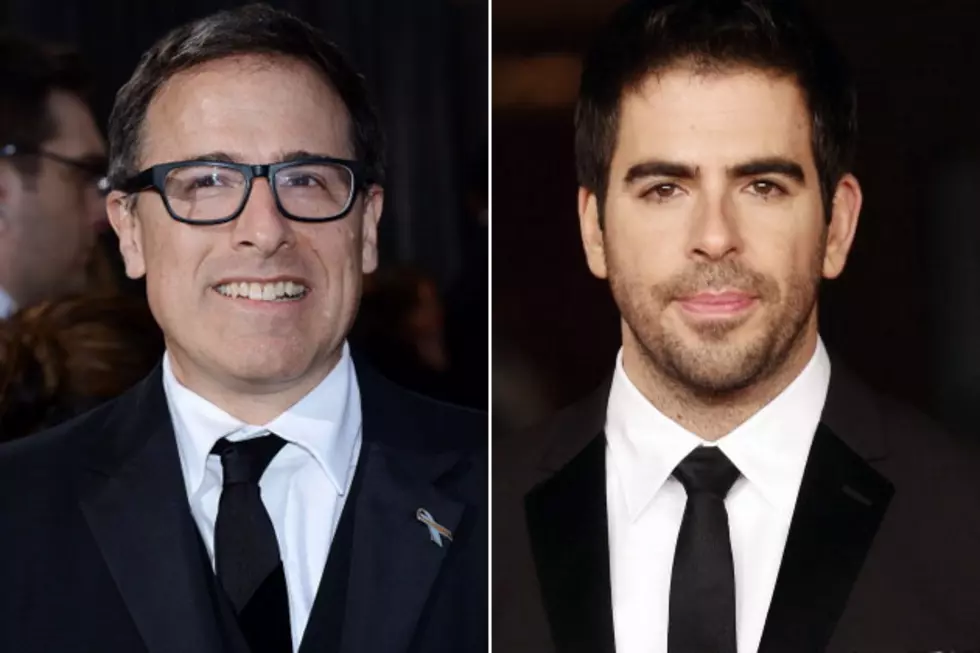 David O. Russell Wrote a Horror Film For Eli Roth to Direct
Michael Buckner/Vittorio Zunino Celotto, Getty Images
From the 'Hustle' to the horror.
Oscar-nominated director David O. Russell, who is busy putting the finishing touches on this December's 'American Hustle,' revealed that we can soon see another project from him that he won't be directing. Russell has written a horror script that he says Eli Roth actually plans to direct.
Russell spoke to The Hollywood Reporter about the lean years following 'I Heart Huckabee' when he had difficulty getting work after videos of his on-set tirades went public. In those years, Russell took numerous writing assignments and one of his scripts from that era found its way to Eli Roth, who, despite being a screenwriter himself, wants to direct.
I wrote a couple of things that someone might make, Eli Roth may actually do one, I wrote a horror a few years ago...It'll be coupled with Eli Roth, that's exciting to me. Cause I had to write to support myself. So I wrote a horror for producer Colleen Camp a horror film that I thought was interesting. And Eli thinks its interesting, I think he's going to make it more interesting...I don't wanna say anything more, I'll let Eli talk about it.
The producer Colleen Camp he's talking about is indeed the former model-turned-actress you might remember as Yvette from 'Clue' or Kirkland from 'Police Academy.'
Russell didn't want to divulge any specifics and Eli hasn't mentioned anything about the film, so we're left only to speculate on what it might be. Russell seems to indicate the Roth would be rewriting his draft, which is not entirely surprising. Roth has no film set as his next project after his latest - 'The Green Inferno' - hits theaters in 2014.
As for Russell, who was nominated for an Oscar for his 'Silver Linings Playbook' script, is developing the drama 'Ends of the Earth' with Jennifer Lawrence as his 'American Hustle' follow-up.