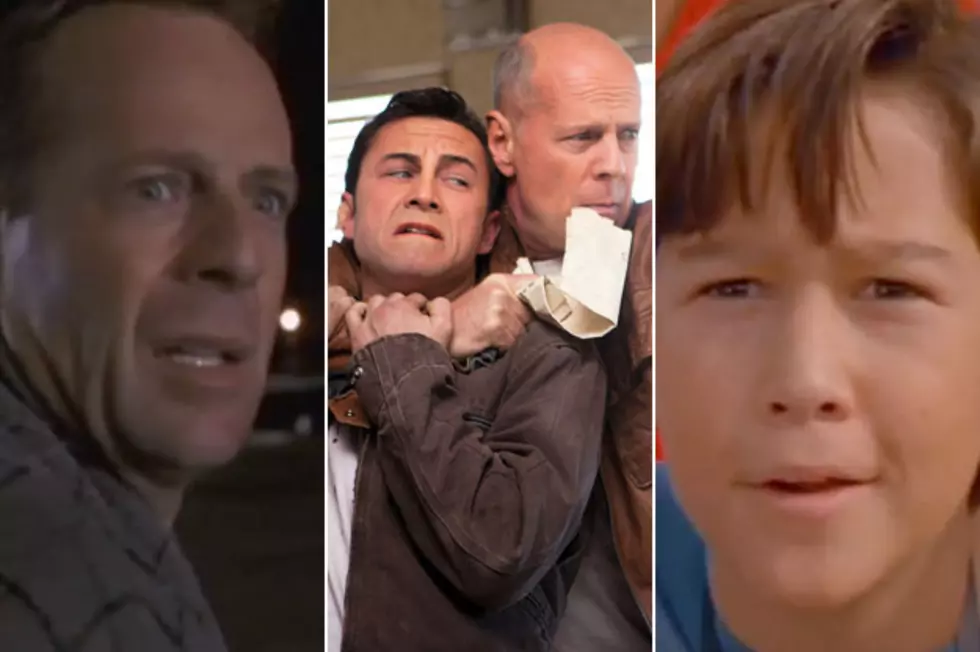 Watch This: What if 'Looper' Was a Disney Movie From the 1990s?
Disney/Sony/Disney
After all this time thinking that Rian Johnson's 'Looper' was an original concept, it turns out we were wrong. The sci-fi film featuring Joseph Gordon-Levitt tasked with killing his future self, played by Bruce Willis, has been done before...and with the same actors. In fact, footage has been posted to YouTube that proves these two high-profile actors teamed up years ago and starred in a film with the exact same concept as 'Looper.'
Ha! We had you going for a second. No, we're just joshin' you, but the clips ScreenJunkies supercut together from 'Angels in the Outfield' (starring an extremely young Joseph Gordon-Levitt) and 'Disney's The Kid' (a pre-'Looper' movie where Bruce Willis meets his younger self) pretty much makes it seem plausible.
The video asks its viewers, What would 'Looper' have looked like if Disney got their hands on it in 1994? And the answer is, It'd look like every other Disney movie. Check out the supercut for yourself below and tell us what you think. Better than the current version of 'Looper'?