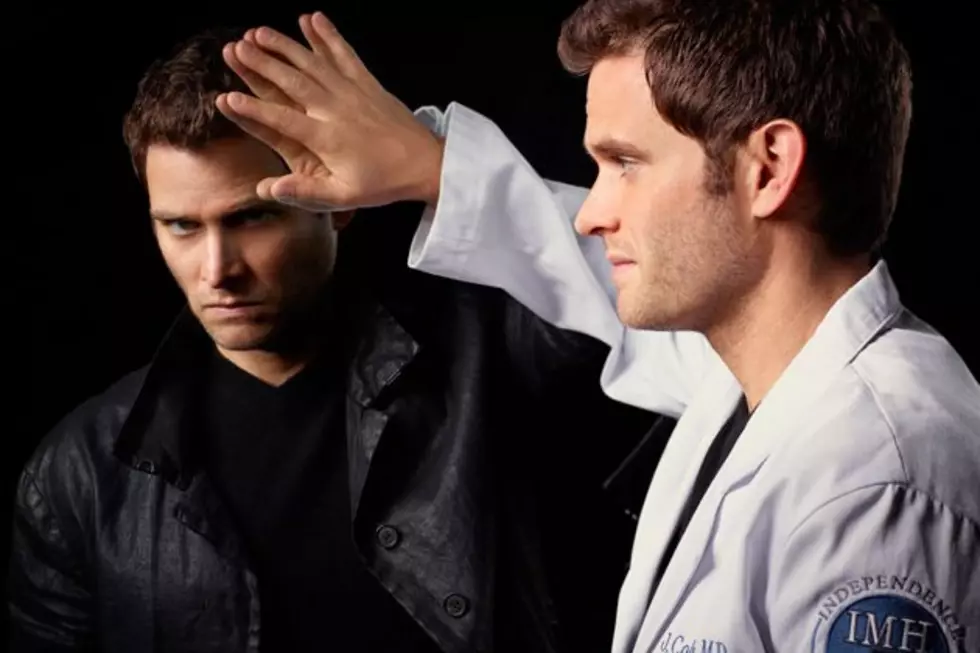 'Do No Harm' Cancelled At NBC, Is 'Hannibal' On Call?
NBC
What's this? 'Do No Harm,' the show that no one expected to do anything out of the gate...isn't doing anything! Yes, it seems after achieving the worst ratings debut in recorded history, and and even less-impressive follow up this week. NBC has officially pulled the plug on future airings of its "Jekyll and Hyde"-style medical drama 'Do No Harm.' The show's epic fail marks the latest in a particularly troubled recent run for NBC, but could good news be on the horizon? Might the good doctor 'Hannibal' save the day?
No surprise here, but after only two airings NBC has decided to pull any future airings of historically low-rated medical drama 'Do No Harm,' instead slotting in re-runs of 'Law & Order: Special Victim's Unit.' Fronted by former 'Rescue Me' star Steven Pasquale, the series debuted an underwhelming 0.9 rating in the 18-49 demographic, dropping to a 0.7 with its second airing last night.
Having wrapped production on its 13 episodes, there's no telling what will become of the remaining 11 hours. So while we devote no more bandwidth to further talk of the series' colossal failure, 'Do No Harm' may have brought about some good news. In a theory poised by TVLine, 'Do No Harm's cancellation may bring about an earlier spring premiere for the buzz-worthy Bryan Fuller drama 'Hannibal,' an adaptation of the infamous 'Silence of the Lambs' character and his partnership with FBI agent Will Graham.
NBC left 'Hannibal' off the mid-season premiere list, but network executive Jennifer Salke mentioned at the TCA press tour that the series could debut before May, or make for good summer entertainment.
What say you? Did 'Do No Harm' deserve even a second episode after its initial ratings? Would you want to see the remaining episodes in the future?