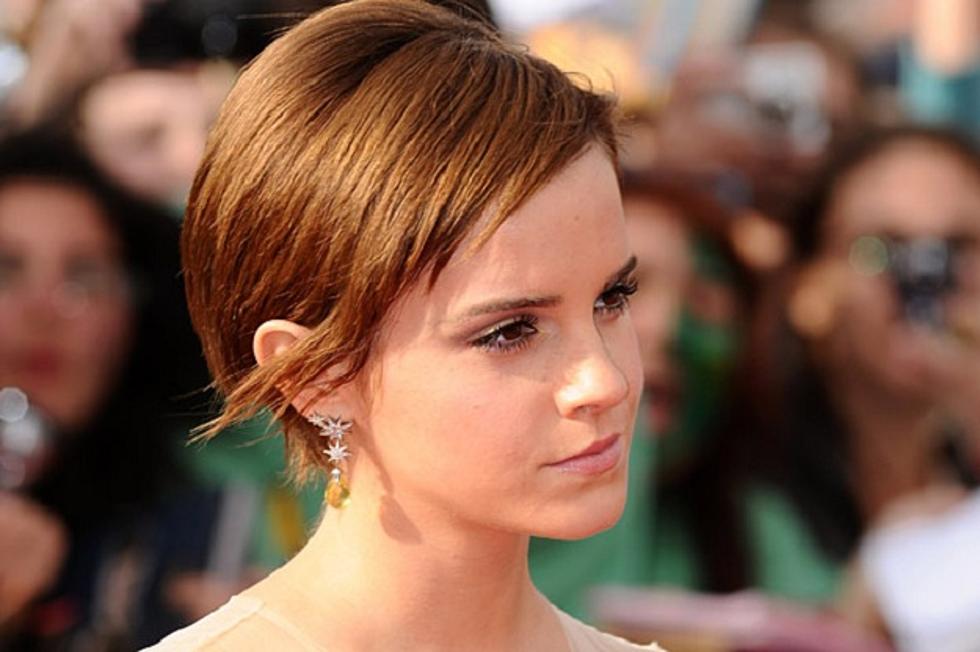 Emma Watson and More On Board For 'The End of the World'
Jason Segel and David Krumholtz have also signed on for cameos.
According to Variety, the former student of Hogwart's has just signed on to the directorial debut from Rogen and Goldberg, joining the previously announced James Franco, Jonah Hill, Jay Baruchel, and Danny McBride.
And THR reports that Segel and Krumholtz, longtime friends and colleagues of Rogen and Goldberg, have also signed on to play themselves in what can now be officially called an ensemble comedy.
'The End of the World,' formerly titled 'The Apocalypse,' will feature the cast as heightened versions of themselves who, while attending a party at James Franco's house (obviously), are faced with the end of the world.
Mandate Pictures will distribute, with Michael Cera rumored to join (of course) and Rihanna close to signing on for a cameo.
The film is based on a trailer the team made in 2007 for a film called 'Jay and Seth Versus the Apocalypse,' in which Jay Baruchel and Seth Rogen play themselves as two quibbling friends stuck together in their apartment in a post-apocalyptic world. You can view the short trailer below, which features some very NSFW language.