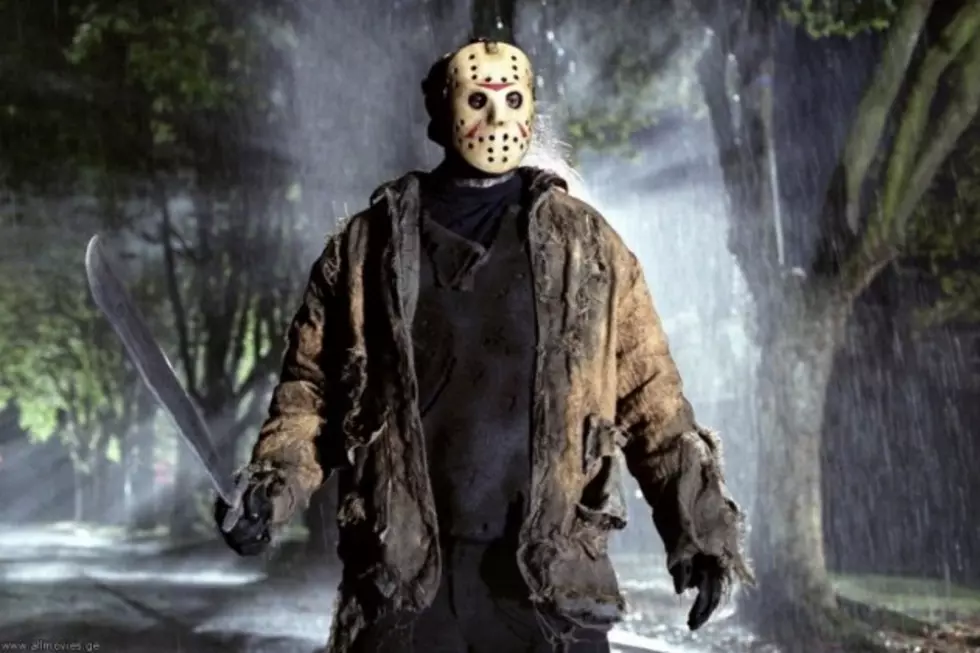 'Friday the 13th' Delays Jason Voorhees' Next Murder Spree to 2017
Warner Bros.
Platinum Dunes producers Brad Fuller and Andrew Form have been developing a new Friday the 13th sequel / reboot for several years now, with V/H/S director David Bruckner attached to direct since last spring. Back in February, Fuller seemed more optimistic than ever, with Paramount announcing a May 13, 2016 release date and hiring Hannibal series scribe Nick Antosca to pen the latest draft of the screenplay. But the latest update is a bit of a pessimistic one, as Paramount has once again pushed the project back, delaying it to 2017.
According to The Wrap, the new Friday the 13th movie has been pushed back from its early summer 2016 release date to January 13, 2017. January has long been viewed as an unceremonious dumping ground for films — especially horror — in which the studio has little faith, though recent years have proven that's not always the case. Still, when a studio pushes a long-developing horror reboot back and saddles it with a January release date, it doesn't feel like a particularly good omen. One reason for the extended delay was the studio's insistence on releasing the film on an actual Friday the 13th.
Back in February, Fuller said that he wasn't sure if the new film would be a direct sequel, if it would tie into 2009's disappointing reboot, or if it would take us back to an earlier period in the life of iconic masked movie killer Jason Voorhees. However, Fuller did say that the new installment would honor the existing slasher franchise tropes (i.e. summer camp, kids smoking pot, Jason's machete). He also said he hoped that the new film would explore the reason why Jason is seemingly immortal.
Bruckner has been attached to direct the film since spring 2014, recently helming a segment in the upcoming horror anthology film Southbound. In March we reported that Nick Antosca, a writer for NBC's Hannibal (may it rest in peace), had been tapped to write a new draft of the Friday the 13th screenplay — it's unclear if he is still involved.
Paramount also recently pushed back Rings, their upcoming sequel to 2002's hit remake of the Japanese horror film Ringu, moving the film from November 13, 2015 to April 1, 2016.