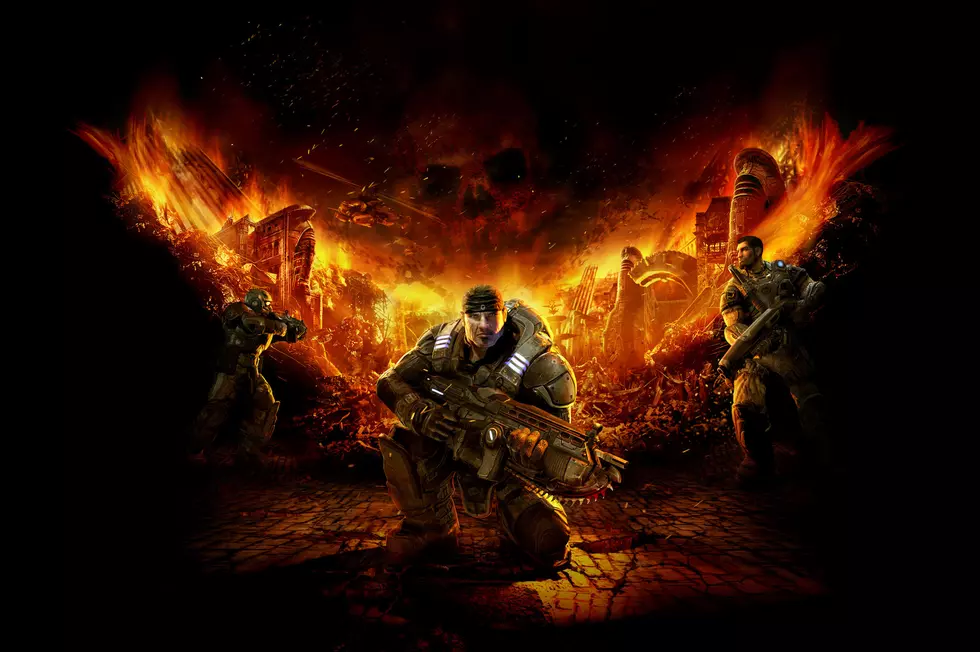 'Gears of War' Getting Netflix Movie From Writer of 'Dune'
Netflix
Netflix first announced they were adapting the popular video game series Gears of War to both a movie and a television show in the fall of last year. Today, they revealed the first name attached to either project: Jon Spaihts, one of the best sci-fi screenwriters in Hollywood right now, who will adapt the games for the upcoming Gears feature film.
"Gears of War is one of the all-time great action games, with vivid characters, a beautifully designed world, and a combat system that drives home the lethality of war and the importance of standing by your squadmates," Spaihts said in a statement about the news. "It wants to be cinema, and I'm thrilled to have the chance to help that happen." Spaihts' prior writing credits include Prometheus, Doctor Strange, Passengers, and the recent adaptation of the sci-fi classic, Dune. He also worked on the script for the upcoming Dune: Part Two.
The plan, according to Netflix, is for the film that Spaihts is writing to lead into an "adult animation series, with the potential for more stories to follow."
READ MORE: Video Game Movies, Ranked From Worst to Best
The first Gears of War debuted in 2006 on the Xbox 360. The most recent installment in the third-person shooter series, Gears 5, came out in 2019. The franchise has sold tens of millions of copies to date. Netflix describes the games thusly: "A society divided and on the brink of collapse faces total extinction by the Locust, a monstrous threat from below. Delta Squad, a ragtag fireteam led by disgraced sergeant Marcus Fenix, is now charged with leading humanity's last stand. The series has been critically acclaimed for redefining the tactical third-person and co-operative shooter genre and has one of gaming's most passionate fanbases."
'90s Movies We Can't Believe Got Remakes
These popular '90s movies got remakes. And all we want to know is ... why?