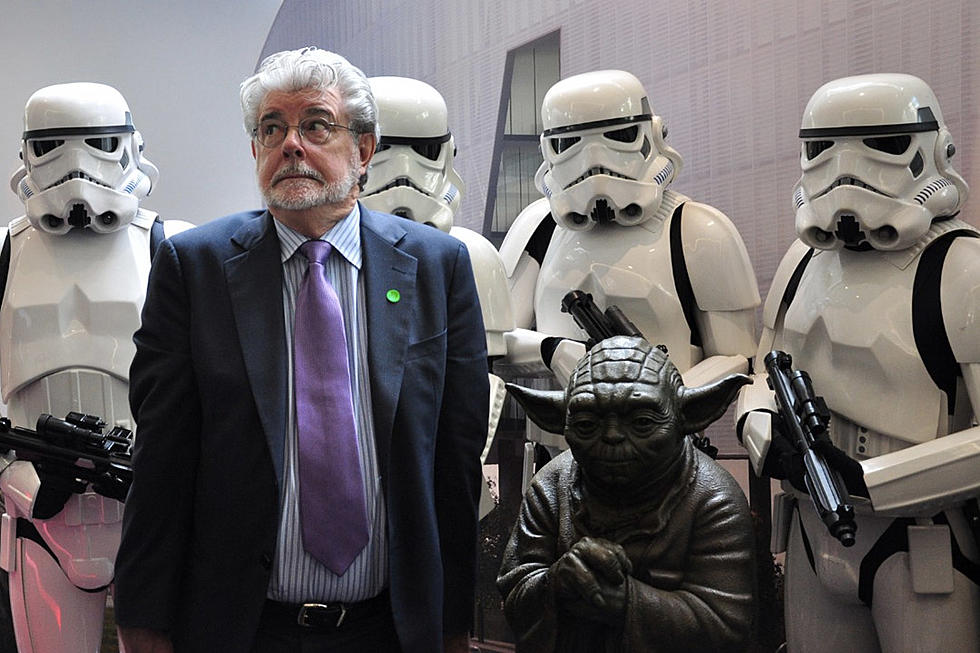 George Lucas Won't Be Building a Museum in Chicago After All
Getty Images
Bad news for Star Wars enthusiasts in Chicago: After several legal setbacks, George Lucas has decided not to move forward with his plans for a lakeside museum. According to Variety, the decision was made after it appeared that the lawsuit filed by Chicago group Friends of Parks was not going to be resolved anytime soon.
Lucas released the following statement:
We are deeply appreciative to Mayor Rahm Emanuel, Gov. Bruce Rauner and countless others for all the time and effort they invested in trying to secure the museum for Chicago. While Chicago will not be home to the museum, my wife and I will continue to enthusiastically support a wide variety of educational and cultural activities throughout the city.
This is not the first time that Lucas has been thwarted in his attempt to build the Lucas Museum of Narrative Art. According to a May article in the Washington Post, Lucas had previously planned to build the museum in San Francisco, only to cancel his plans in February 2014 when the public trust board involved in the project objected to some of the details of his buildings.
On the one hand, it's hard to feel too sorry for a billionaire who would rather take his ball and go home than simply choose a different location in Chicago to build his museum. On the other hand, though, Lucas and his wife did seem to be making a long-term investment in the city of Chicago and do envision the museum as being a place for arts education. As the Washington Post article notes, Lucas had previously donated over $25 million to a local after school program in advance of this project, so painting him as a greedy would-be land baron is probably an oversimplification.
Whether you side with Lucas or Friends of Parks, though, it is not in bad taste to hope that Lucas finds an eventual home for his museum. Lucas has been collecting art for over 40 years and claims to be prepared to donate "tens of thousands" of works directly to the museum once construction is completed. Lucas has an undeniable appreciation for art and film history; here's hoping that one day we can all appreciate the collection that he has curated for film fans as passionate as he.
Check Out a Gallery of Amazing Original Star Wars Concept Art