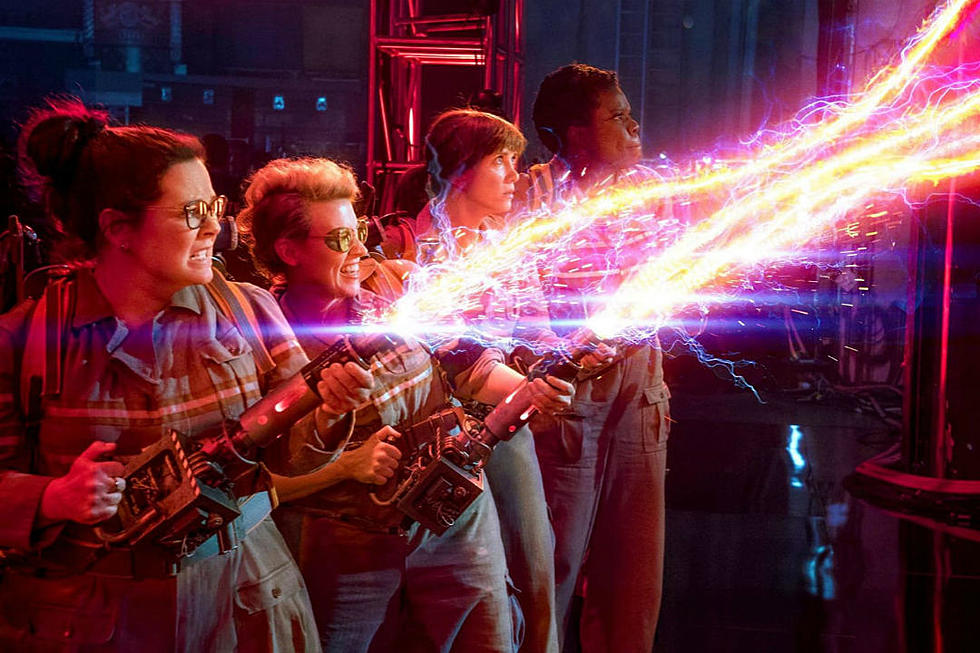 New 'Ghostbusters' Crossover Comic Gives Us the Meet-Up We Didn't Know We Always Wanted
Sony
Because this summer's Ghostbusters established an alternate universe in which the original bustin' team never existed (kind of like how The Walking Dead exists in a universe with no zombie literature), it's pretty much impossible for Holtzmann, Erin Gilbert, and the rest of the team to meet Peter Venkman's original crew. In real life, that is. But in comics, anything is possible, and a new crossover announced for 2017 from publisher IDW will see both teams meeting up for the first time, which sounds like tons of fun for anyone who isn't a supernatural spirit.
PreviewsWorld has the details, including two versions of the cover for the upcoming Ghostbusters 101, which will merge the 1984 and 2016 universes together to create the ultimate super-team of paranormal investigators.
Before they began investigating the supernatural, most of the original Ghostbusters were teachers… and they've decided it's time they start sharing their knowledge again. But when their first batch of students start poking around the firehouse and accidentally set in motion the merging of two universes (it's easier than you'd think) Venkman, Stantz, Zeddemore, and Spengler will need all the help they can get to put things right! And who do you think will Answer The Call? (If you guessed Holtzmann, Yates, Tolan, and Gilbert… you get a gold star!) It's a brand new inter-dimensional meeting of the minds, starting here!
So not only will we get to see all eight Ghostbusters in action together, we'll meet a whole new generation of spirit-fighting students who are just now learning the ropes. Both covers kind of look more like early concept versions rather than final designs — the first seems to be just half of an image, and the second looks like text thrown over a promo shot form the original movie — but it's cool to see that IDW has chosen to keep the retro style of the original title logo. And if the planned Ghostbusters sequels don't actually take off, it's nice for fans of the female version to know that their favorites will live on in comic form.
Ghostbusters 101 hits shelves March 22, 2017.