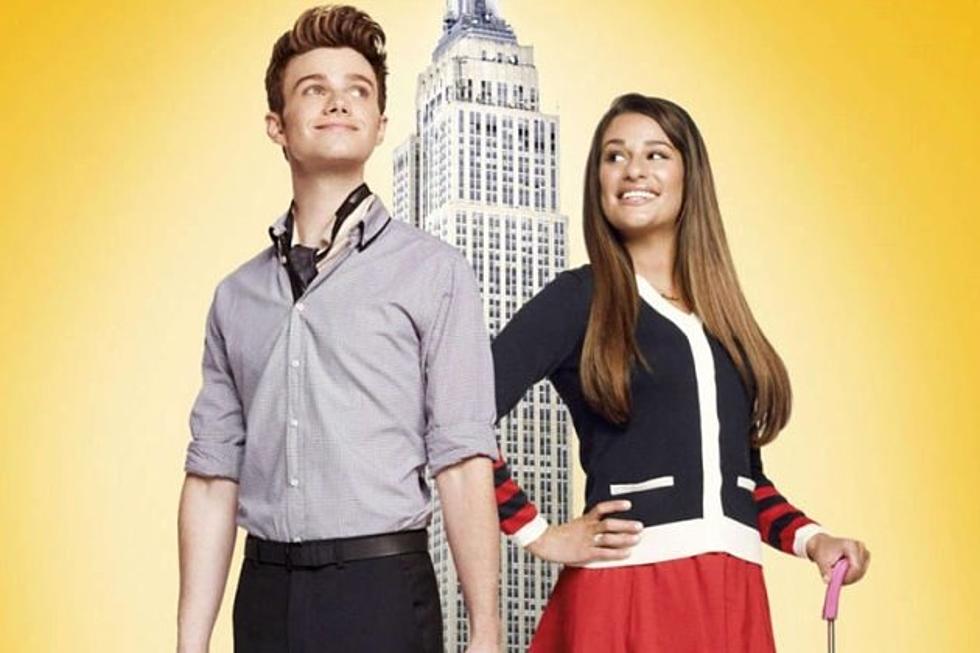 'Glee' Final Season Moving to New York For Good?
FOX
We'll never know for sure what 'Glee''s path might have been if not for the tragic loss of actor Cory Monteith, himself eloquently memorialized in season 5's most recent "The Quarterback," but it seems 'Glee' has in mind a potential move toward the endgame. After dividing the story in seasons 4 and 5 between New York and its Lima, Ohio origins, it seems 'Glee' may be considering a full-time move to the Big Apple.
Via TVLine, production sources have confirmed that one option to which series creator Ryan Murphy has given strong thought is that of moving the story to focus on its New York-based characters, currently Rachel (Lea Michele), Kurt (Chris Colfer) and Santana (Naya Rivera). Production of the series would not move to the East Coast, however, but rather make more frequent use of location shoots to establish a permanent New York setting.
Potentially taking place as early as the current season, the move to New York has not been entirely assured, however, and instead represents one of several endgame possibilities FOX has begun discussing with creators Murphy, Brad Falchuk and Ian Brennan. A full-time move to New York City would also see the core cast trimmed down even further than it has been in recent seasons, picking and choosing which stars to position with those already based in New York.
Murphy had previously spoken about 'Glee' season 6's intended series finale, which was to follow Rachel and Finn's (Cory Monteith) story to its end, though Murphy had since come up with a new idea that ended the story "in his honor."
What say you? Would 'Glee' do best to move to New York entirely in preparation for the final season? What would you want to see as the final stories in Lima, Ohio? Watch the latest promo for 'Glee''s return below, and give us your thoughts in the comments!