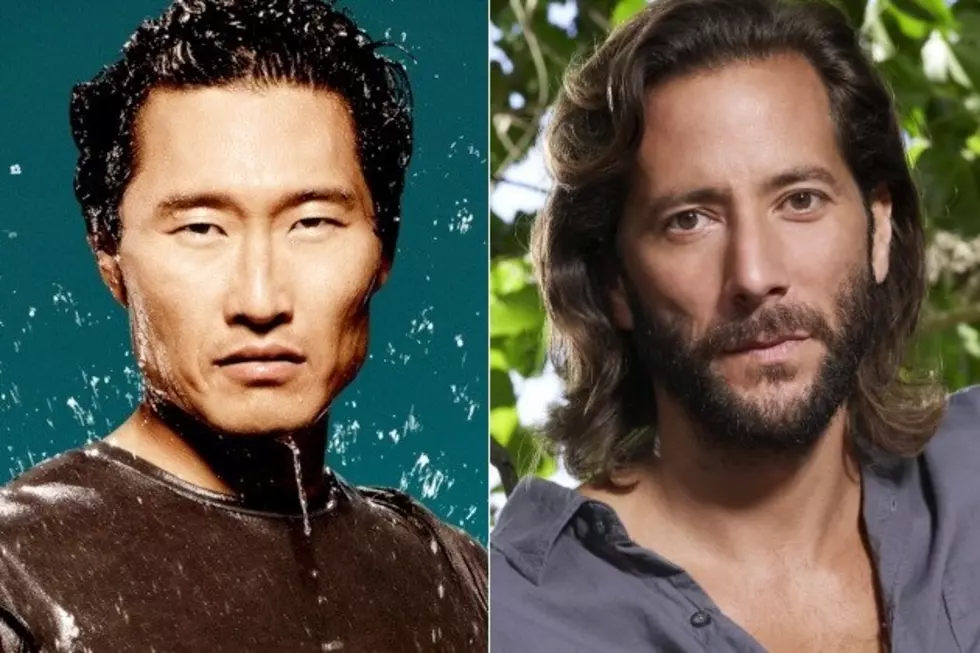 'Hawaii Five-0′ Season 4 Adds Henry Ian Cusick for Another 'LOST' Reunion
CBS / ABC
Just when you thought 'Hawaii Five-0''s 'LOST' love couldn't get any bigger than the addition of Daniel Dae Kim's fellow islander Jorge Garcia, the CBS procedural remake has added another life, brother. Henry Ian Cusick has signed on to guest star in the upcoming fourth season of CBS' Hawaii-set thriller, but just how big does the 'LOST' reunion get?
TVLine first revealed the news, adding that Cusick will appear in the Sep. 27 season 4 premiere as Ernesto, a "tough, fearless and ruthless" member of a terrorist group calling themselves the National Liberation Movement. Said showrunner Peter Lenkov of the character, "Well, he's got the balls to take over the palace, 'Five-0''s HQ — so what more is there to say?"
Weeks earlier we learned that 'LOST' star Jorge Garcia will take an early season 4 role as a brilliant conspiracy theorist, who, of course, manages to share scenes with his former 'LOST' co-star Daniel Dae Kim. To date, former island-dwellers Terry O'Quinn, Jeff Fahey, Tania Raymonde and Reiko Aylesworth have all appeared on the CBS series, though curiously not CBS's own 'Person of Interest' star Michael Emerson.
Also appearing in 'Hawaii FIve-0' season 4 as the series moves to Fridays is that of former 'Golden Boy' star Chi McBride as SWAT Captain Lou Grover, a character from the original series that could recur across the season. Cusick's role could potentially prove recurring, as well.
Well, what say you? Are you excited to see another 'LOST' reunion on 'Hawaii FIve-0' this season?