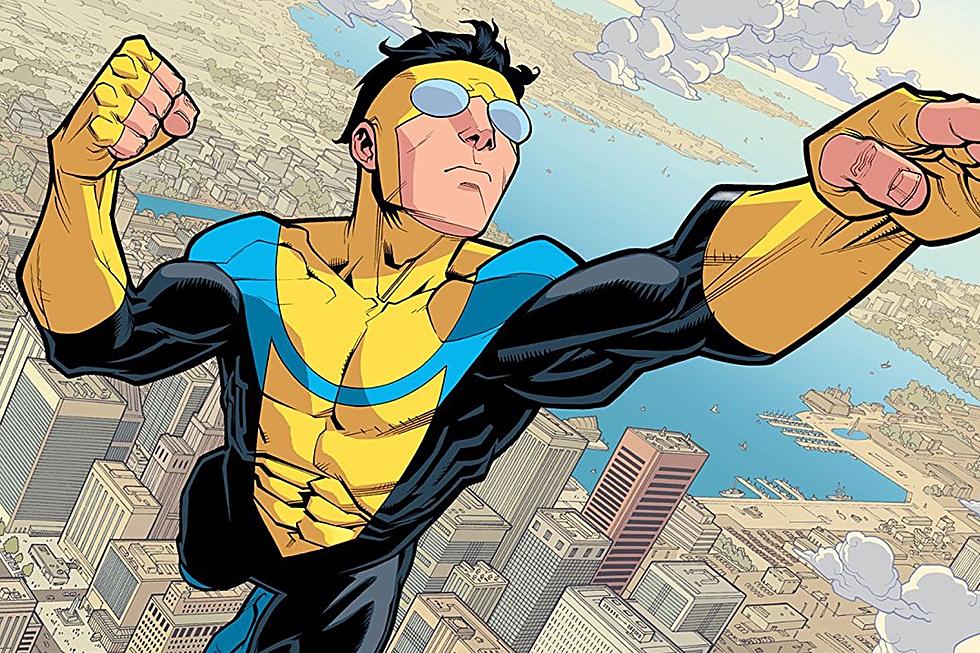 'Walking Dead' Creator Robert Kirkman's 'Invincible' Gets Animated Series at Amazon
Image
Before Robert Kirkman's The Walking Dead became one of the biggest cable TV series ever, before it was even a comic book series of the same name, Kirkman created a superhero book for Image Comics called Invincible. It's a pretty great comic, and it ran for 144 issues before finally winding down last year. Back in 2017, there were rumblings that Invincible was going to become a feature film from Seth Rogen and Evan Goldberg. No word about that, but now Invincible is headed to Amazon, where it will become an "adult animated superhero show" with eight episodes scheduled to premiere in 2020.
Here's how the release describes the show:
From The Walking Dead creator Robert Kirkman, and based on the Skybound/Image comic of the same name by Kirkman, Walker, and Ottley, Invincible is an adult animated superhero show that revolves around seventeen-year-old Mark Grayson (Steven Yeun), who's just like every other guy his age — except that his father is the most powerful superhero on the planet, Omni-Man (JK Simmons). But as Mark develops powers of his own, he discovers that his father's legacy may not be as heroic as it seems.
Besides Yeun (who of course used to star on The Walking Dead, the cast also includes J.K. Simmons, Sandra Oh, Gillian Jacobs. Andrew Rannells, Zazie Beetz, Mark Hamill, and—in a nice bit of symmetry, Seth Rogen. The release also says the feature film is still in development, so perhaps we'll see that some day as well.
Gallery — Great Movies That Became Terrible Franchises: