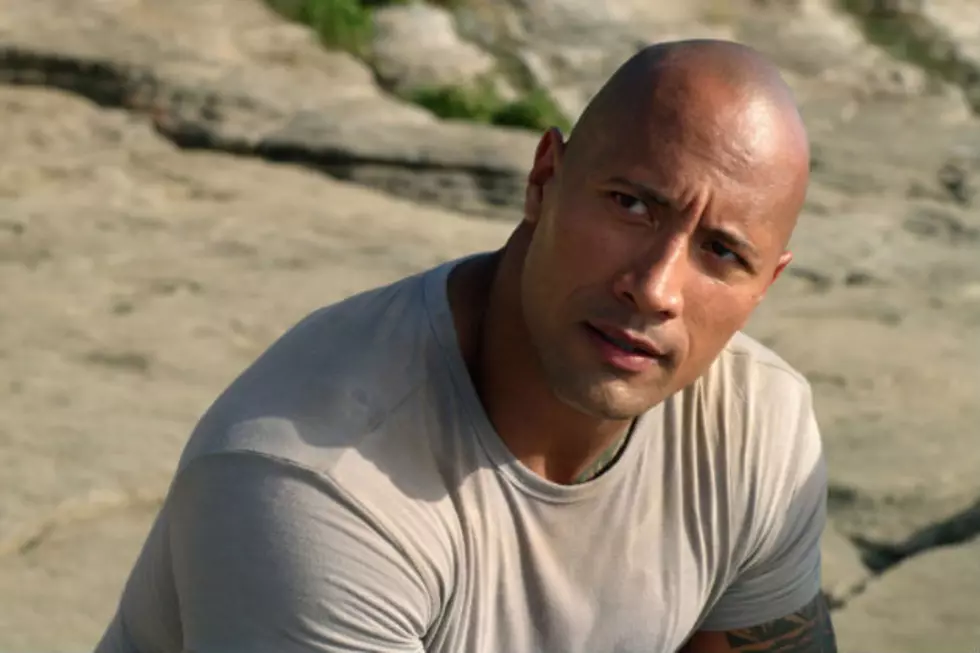 'Journey to the Center of the Earth' Sequels Are Happening With the Writers of 'The Conjuring'
New Line
In case you forgot, there were not one, but two 'Journey to the Center of the Earth' movies, and one of them starred Dwayne Johnson. And since everyone likes having their own franchise, Johnson will star in two more of these sequels, which have now hired the writers of 'The Conjuring.' We are now filled with the hope that perhaps these movies will take a dark turn and find Johnson and his young companions battling clapping ghosts.
THR reports that Johnson is indeed attached to star in two more sequels to 'Journey of the Center of the Earth.' The first film starred Brendan Fraser, who was replaced by Johnson in the sequel. If only more sequels to Brendan Fraser movies had Dwayne Johnson taking his place. Petition to get Dwayne Johnson in a sequel to 'Encino Man,' stat.
The new 'Journey to the Center of the Earth' sequels will be written by Chad and Cary Hayes, who wrote the hit horror film 'The Conjuring.' This is not exactly the career path we had in mind for these guys after they delivered some top notch scares, but maybe there's nothing scarier than writing sequels to a kids movie that starred Brendan Fraser. At least they are challenging themselves.
There are currently no plot details for the sequels (we're sure you don't want to be spoiled on the exciting new chapters in the 'Journey' series, anyway), but maybe Johnson can journey to a Journey concert or journey to the center of a Tootsie Roll pop, or travel back in time to make sure he stars in the first film instead of Brendan Fraser.