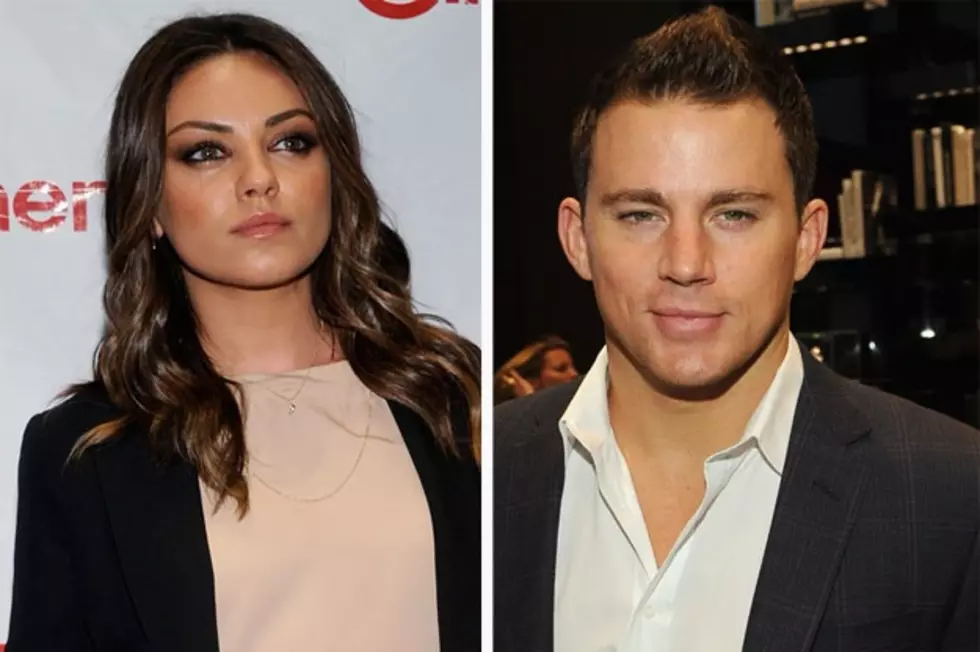 New 'Jupiter Ascending' Plot Details Reveal What's Up With Mila Kunis and Channing Tatum
What exactly is going on with the Wachoski siblings' new project 'Jupiter Ascending'? Everything has been under wraps so far about the upcoming movie and we can only guess at this point that it's a sci-fi film. That is, until now. More has been revealed about the strange new flick, but the movie idea sounds closer to a futuristic sequel to 'Snow White and the Huntsman.'
Vulture managed to get their hands on some new information on the film from an anonymous source, but what they say makes 'Jupiter Ascending' sound like one monstrous concept to bring to the big screen:
Human beings are just the Cro-Magnons, or even the Australopithecines, of what beings can ultimately go on to become in the galaxy. It's a return to form for [the Wachowskis], because these higher forms of life are watching us from other, albeit this time non-meta worlds, but actual, other worlds, as in planets and moons.
But wait, that's not all that they found out. Now we know exactly who Mila Kunis is going to play. She stars as a low-class Ukrainian woman who discovers that she has the same genetic makeup as the Queen of the Universe and therefore is posed as a threat to her rule. She sends out a bounty hunter, in whom we assume is being played by Channing Tatum, who ends up falling for the woman, making things way more complicated and dangerous.
Are the Wachowskis secretly putting together their own sci-fi rendition of the classic Snow White tale? Because it sure does read like it, no? Air out your thoughts on their latest film in the comments below.