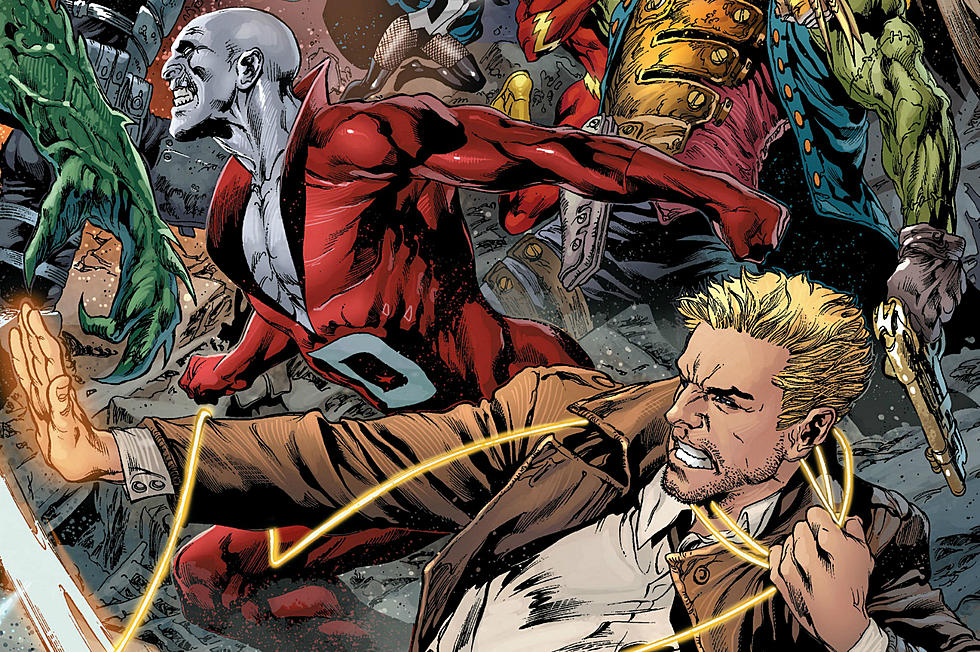 Warner Bros. Has Two Directors in Mind for 'Justice League Dark'
DC Comics, 'Justice League Dark' #22
While comic book fans have despaired of the dark-darker-darkest approach Warner Bros. has taken with the DC Cinematic Universe, that doesn't mean every DC superhero should be filled with sunshine and bright colors. Suicide Squad may have been a disappointment, but there were still moments when the pulpy extravagance of the comic book series and the hyper-realism of the Warner Bros. approach seemed to go nicely hand-in-hand. That is the hope behind Justice League Dark, the mashup of some of DC's more horrific and undead superheroes.
With the recent news that Doug Liman would be stepping away due to scheduling concerns, the hunt has been on for a new director who could walk the line between grounded and fun, and Warner Bros. seems to have a pair of early contenders in mind. According to Meet the Movie Press (via Heroic Hollywood), the early frontrunners for Justice League Dark are Argentinian directors Damián Szifron and Andrés Muschietti, of Wild Tales and It fame, respectively.
Wild Tales, one of the 2015 Academy Award nominees for Best Foreign Language Film of the Year, serves as a collection of shorter vignettes and oscillates wildly between dark comedy and thriller. Those worried about the tricky tone of a Justice League Dark movie should therefore be ecstatic that Szifron is on the shortlist for the film. Muschiette, meanwhile, comes from a more traditional horror background, shooting the Jessica Chastain-starring Mama back in 2013. Either way, these two filmmakers give you a sense of the different approach Warner Bros. is taking with this film. If they play their cards right, it has a chance to be the Guardians of the Galaxy of the DC Cinematic Universe, and having someone on board who understands how to wear a couple different genre hats at once could go a long way to making this a success.