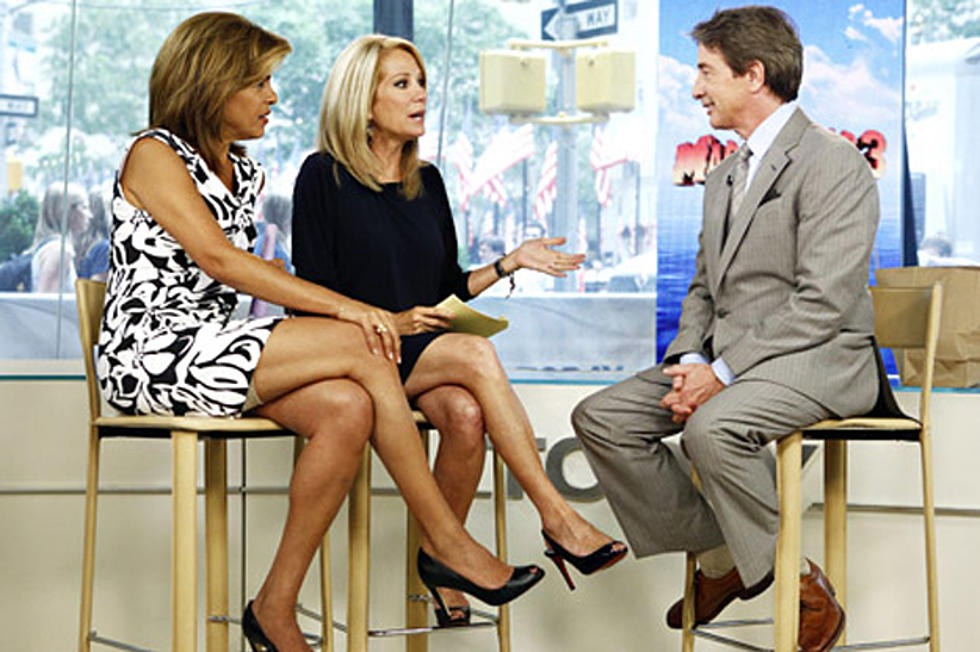 Kathie Lee Gifford Asks Martin Short How His Dead Wife Is Doing on 'Today'
Celebrity interviews, especially on NBC's 'Today' show, are usually pretty tame: talk about the star's projects, ask about his family, and call it a day.
But it was the "family" part of that seemingly simple formula that tripped up Kathie Lee Gifford on Wednesday morning, when the 'Today' host asked actor and comedian Martin Short how his wife Nancy is doing -- the same wife who passed away from cancer two years ago.
In the cringeworthy clip below, Gifford complimented Martin on his long marriage and asked, "How many years now for you guys?" The Canadian actor then displayed some of the politeness for which his countrymen are so well known, simply stammering out, "We ... have ... married ... 36 years."
As if that weren't bad enough, Gifford continued, "But you are still like, in love?"
"Madly in love, madly in love," he replied.
"And you make each other laugh," she concluded.
Short waited until they were off-air before he finally told Gifford he was a widower -- and she was, of course, horrified. She addressed it with viewers after the commercial break, and later tweeted, "I send my sincerest apologies to @MartinShort and his family. He handled situation w/enormous grace and kindness and I'm so grateful."
Which was lovely, except @MartinShort isn't the actor's Twitter account -- thus adding another gold star to Gifford's already stellar day.
If you can stand it, watch the 'Today' exchange (courtesy of TMZ) below.