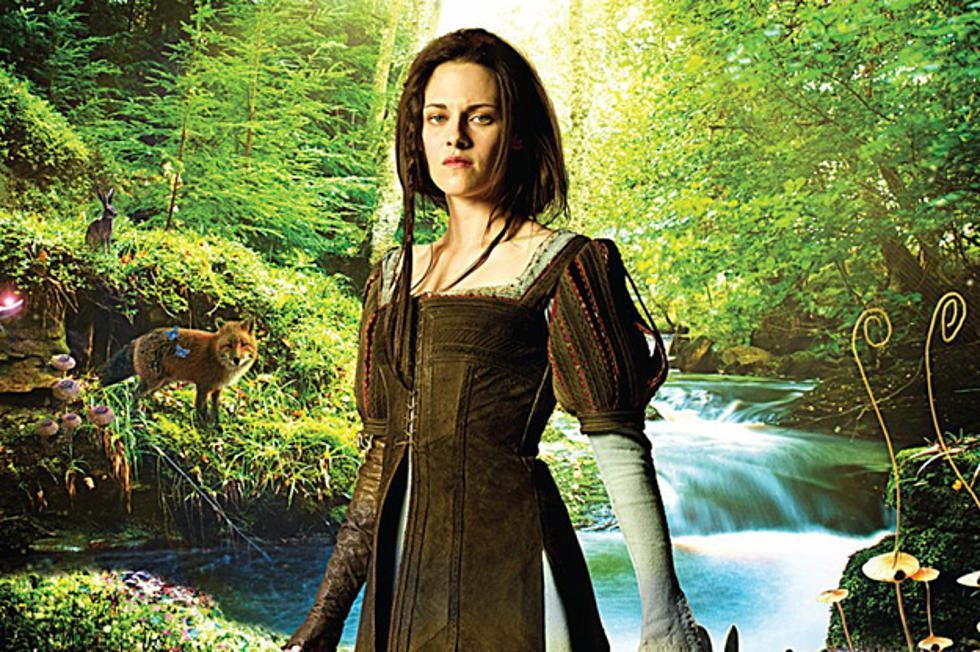 Universal Denies Kristen Stewart Was Dumped From 'Snow White and the Huntsman 2′
When the announcement of another 'Snow White and the Huntsman' movie arose, fans wondered what direction Universal might take the fairy tale epic. Recently, it looked like our favorite 'Twilight' star Kristen Stewart was getting dropped from the film and Chris Hemsworth would be receiving all the attention for the next installment. But now, whether the original statement was falsely reported or Universal simply retracted what was stated initially, it looks like K-Stew is back in the game (or was never out of the game to begin with).
The original story, reported by The Hollywood Reporter, claimed that Universal was planning on leaving their latest Snow White out of the sequel and would be taking an entirely different route by focusing on developing the Huntsman story line. However, from the folks over at Deadline, Universal Co-Chairman Donna Langley had this to say in a recent statement:
We are extremely proud of 'Snow White And The Huntsman' and we're currently exploring all options to continue the franchise. Any reports that Kristen Stewart has been dropped are false.
Definitely a few important lines of that quote seemed to be left out from THR's piece, which just said that, "The studio is currently exploring options to continue the franchise."
With writer David Koepp out of the movie entirely and the return of Rupert Sanders, who accepted to take on a new project '90 Church: The True Story Of The Narcotics Squad From Hell,' still somewhat up in the air (not to mention the recent scandal), Stewart was thought not to be returning as well. We didn't think her performance was that bad. Still, it looks like, as of now, it was just a rumor and we'll still be seeing her again as the pale-skinned beauty.