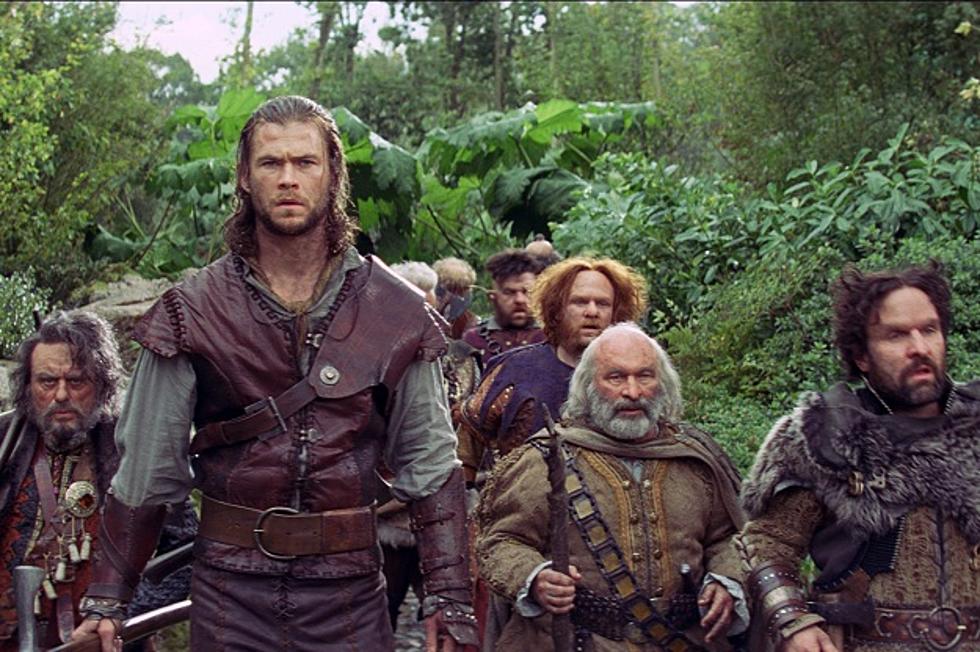 'Snow White and the Huntsman 2′ Ditches Kristen Stewart, May Spin-Off Chris Hemsworth
Earlier this year, Universal was so high on 'Snow White and the Huntsman' that they hired David Koepp to draft a sequel before the first film was even released. The film ended up doing $154 Million domestic and nearly $400 Million worldwide (on a $170 Million budget), so a sequel made sense. Then it came out that Kristen Stewart and director Rupert Sanders had an affair. And now Koepp has left the sequel, Universal is saying that Stewart won't be back and they're talking about focusing on Chris Hemsworth's Huntsman.
This comes from The Hollywood Reporter, who note that though Stewart is definitely off the project, director Rupert Sanders may stay at the helm of the sequel. This news hits at the same time that Deadline Hollywood is reporting that Universal acquired the novel  '90 Church: The True Story of the Narcotics Squad From Hell' for Sanders to helm, which may be his ticket off the sequel.
With Koepp out and the original film tarnished (and as THR also speculates), the sequel to 'Snow White' is probably dead. The numbers aren't so great that audiences are clamoring for a follow-up, but because Universal has Hemsworth under contract for a sequel and because he was one of the stars of the year's biggest film, they're likely trying to see if they can salvage something. Don't be surprised if this is the last we hear of a 'Huntsman' sequel.