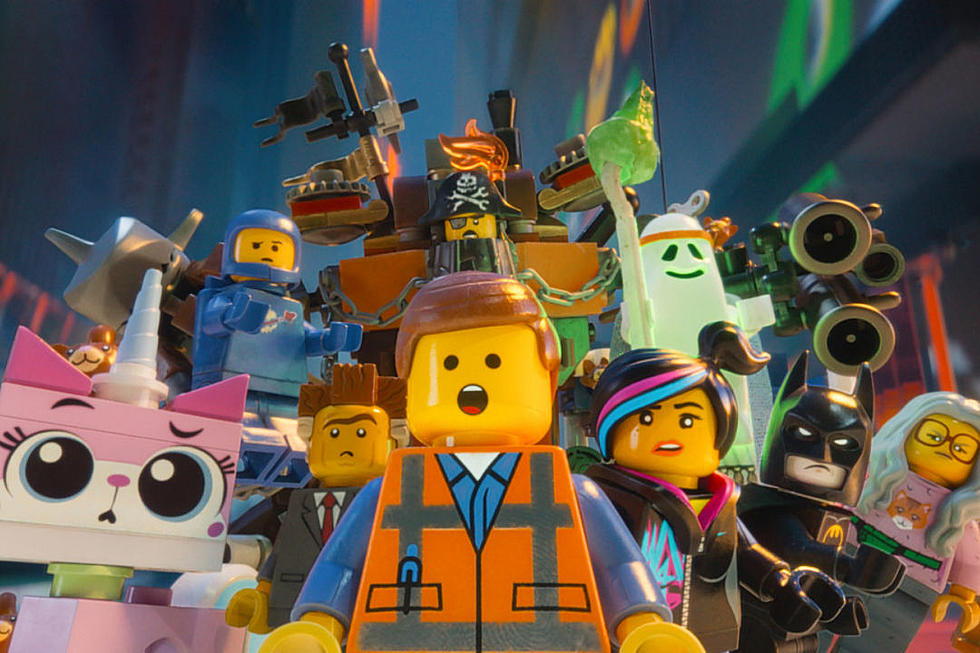 Expect a Musical – In Space! – From 'LEGO Movie 2'
Warner Bros.
In 17 days of release, The LEGO Batman Movie has made $133 million in the United States, and nearly $100 million overseas. Not too shabby; in about 17 days of release, its predecessor, The LEGO Movie, had made $183 million domestically. The good, toyetic times will keep rolling with The LEGO Movie 2 which, at one point, was going to be directed by Chris McKay, until he left the project to make LEGO Batman. Speaking about the project on the Shanlian on Batman podcast, McKay revealed a little bit about what the film is going to be.
LEGO 2 is going to be this big musical and space action movie. They need a lot of the writing, a lot of development, not only with script development, but development with songwriters. So it was very ambitious to get that movie out.
McKay was replaced as director by Rob Schrab, but he later left the project over the old "creative differences." LEGO Movie 2 is currently under the direction of Mike Mitchell, who previously made Trolls and Shrek Forever After, and the underrated superhero children's film Sky High. (Seriously, seek that one out.) That's a lot of creative comings and goings already, which isn't the best of signs, but it's heartening to hear that Mitchell and the rest of the LEGO team is shooting for something big and ambitious with the sequel, instead of simply rehashing the first movie again. That first LEGO Movie was such a wonderful surprise, it's going to be a very tough act to follow.
The LEGO Movie 2 (or The LEGO Movie Sequel, we'll see what they wind up actually calling it) is currently scheduled to open in theaters in February of 2019.