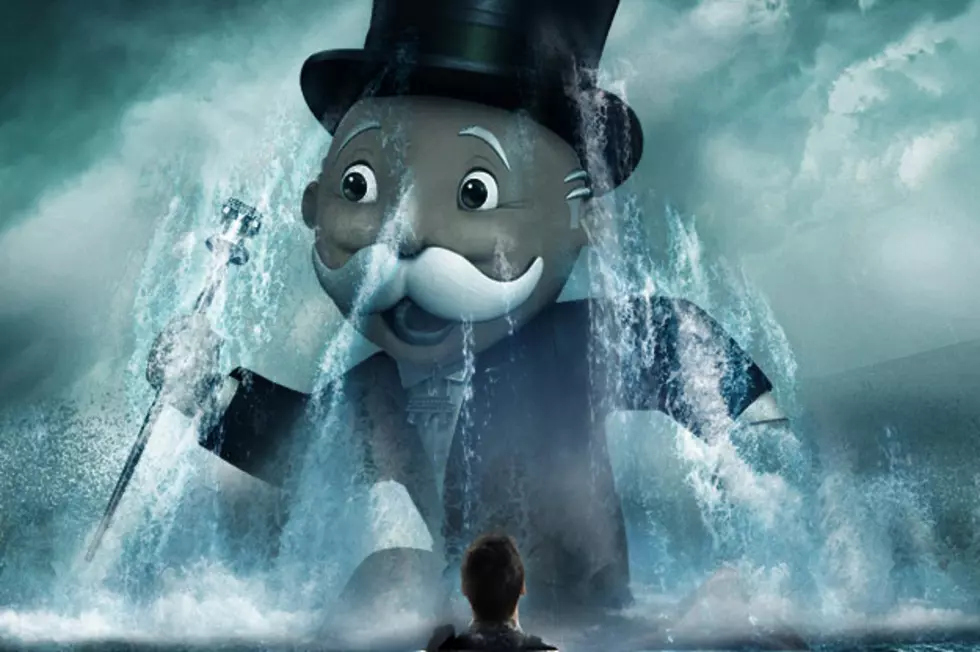 Lionsgate Rolls the Dice on New 'Monopoly' Movie, Hires Oscar-Nominated Writer
Universal Pictures/Hasbro (Illustration by ScreenCrush)
If you didn't get your fill of board game movies with either Battleship or Ouija, don't worry, the trend isn't going anywhere. After years in development, Lionsgate is moving forward with a Monopoly movie with a script by Oscar-nominated writer Andrew Niccol.
This is not the first we've heard about a Monopoly movie. The project had been in the works at Universal for years, with director Ridley Scott of all people attached. Universal got cold feet after Battleship underperformed, and the rights reverted to Hasbro, who recently have tried to step up their game in Hollywood with their Allspark Pictures production company.
Said Stephen Davis, Chief Content Officer at Hasbro, "As we've seen with our other movies and television series, Hasbro's brands are terrific for creating engaging stories and appealing characters that speak to audiences of all ages." ...UHH.
So, how exactly do you take a game like Monopoly, which does not necessarily lend itself to things like plot and structure, and make a movie out of it? Here a brief logline, via Lionsgate:
MONOPOLY will be a film for all ages, visually sumptuous, heartwarming, and full of action and adventure. The story centers on a boy from Baltic Avenue who uses both Chance and Community in a quest to make his fortune, taking him on a fun, adventure-filled journey. It's about making your own luck, what makes you truly rich and, of course, avoiding Jail time!
That doesn't really tell you much of anything other than some marketing buzzwords ("heartwarming!"), but sure, OK. The film's producer previously likened their take on Monopoly to Goonies (it's the "perfect analogy"), which just further complicates things. Is Rich Uncle Pennybags the new One-Eyed Willie? Is Community Chest the new pirate chest?
Niccol has done some fine work in the past (Gattaca and The Truman Show, among them), but his track record of late has been spotty. In Time, The Host and Good Kill were all disappointments.
In addition to Monopoly, Hasbro also has movies in the works based on My Little Pony (makes sense), Tonka Trucks (oh boy), Magic: The Gathering (sigh) and Hungry, Hungry Hippos (good lord).