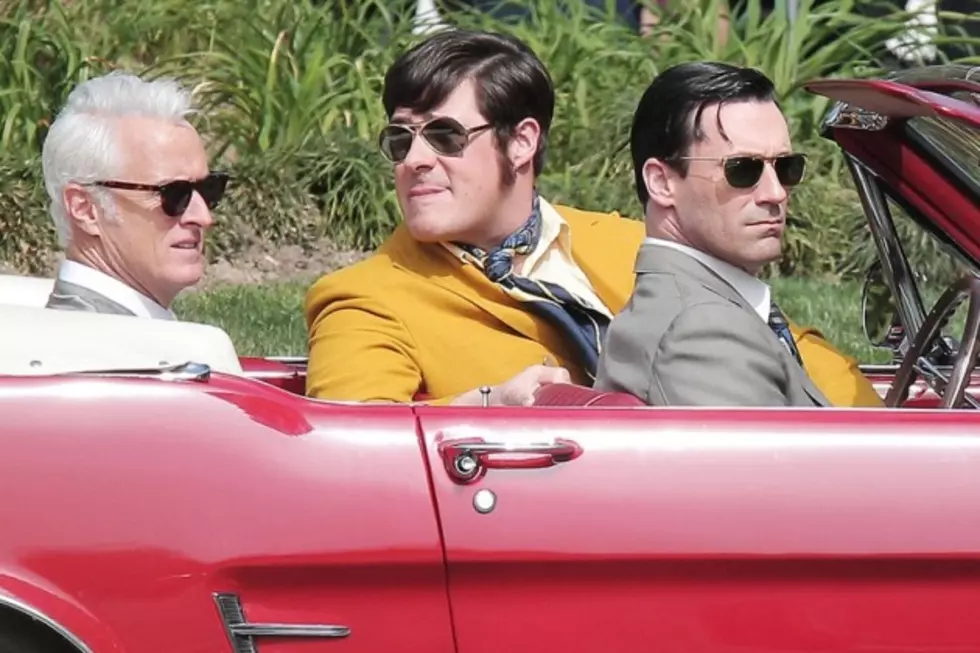 'Mad Men' Season 6 Moving Into the '70s, or Just a New Haircut?
Pacific Coast News
For as much as we know 'Mad Men' creator Matthew Weiner loves to play things close to the chest with regard to any and all spoilers, even we have a hard time keeping down the recent 'Mad Men' season 6 teaser that showed little more than manipulations of the party photos we'd seen a month prior. Now, new set photos have emerged from a recent Los Angeles shoot that have either spoiled a major time jump for the series, or at the very least some questionable grooming choices for one of our favorite Sterling-Cooper Draper-Pryce employees!
Pete Campbell's sideburns may have met their match as far as 'Mad Men's' most shocking looks. While AMC and series creator Matthew Weiner have kept most of the new season firmly under wraps, new set photos from a Los Angeles shoot have shown off a decidedly new look for longtime series character Harry Crane (Rich Sommer), with hair and sideburns that would make even Pete Campbell blush.
Accompanying Sommer for the scene were series stars Jon Hamm (Don Draper) and John Slattery (Roger Sterling), looking much more like their normal selves, so we doubt that the sixth season will see too big of a time jump for the characters. In any case, Harry's new look certainly fits with the character's ongoing arc as the head of SDCP's TV department, becoming more and more "Hollywood" as time goes on. Oy, that ascot.
'Mad Men's' sixth season premieres on Sunday, April 7 with a two-hour episode, but what say you? Does the new season for Don Draper & Co. have some surprises in store time-wise, or will things be business as usual? Check out the latest set photos from 'Mad Men' season 6 below, and give us your predictions for the new year in the comments!