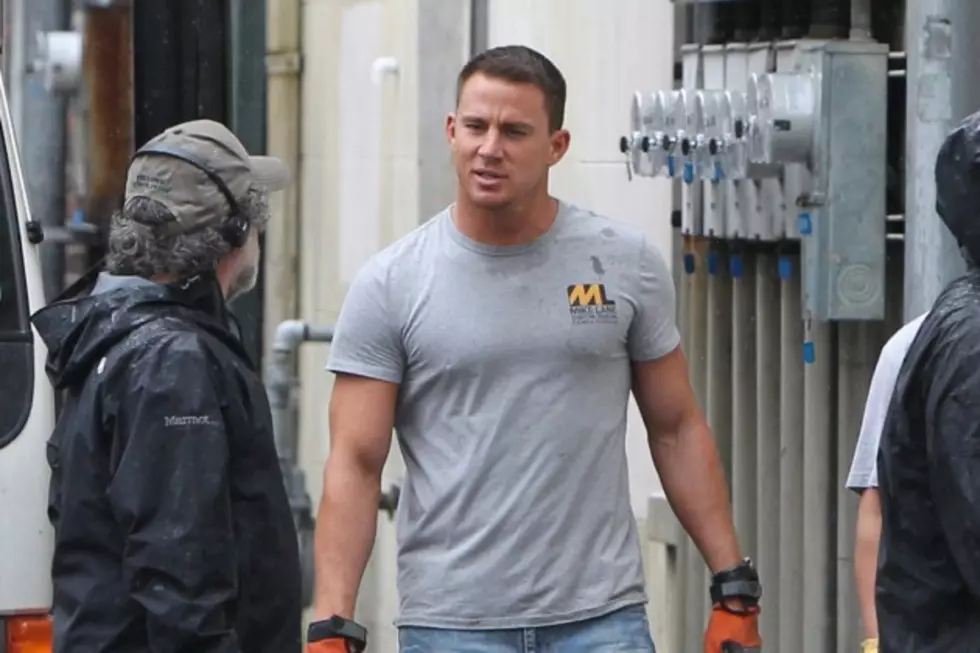 First 'Magic Mike 2′ Set Photos: Channing Tatum Is Back in the Saddle!
PacificCoastNews.com
'Magic Mike 2' is in full swing! With the official cast firmed up, and Channing Tatum and his boys returning for another round of twerking and gyration, production on the sequel has commenced in Savannah, Georgia, and we've got the first set photos for your enjoyment. Check out Tatum as he starts his own business.
Remember how, in the first movie, Magic Mike wanted to leave stripping behind and pursue his passion of custom-made furniture? We'll forgive you if that part slipped your mind, as he was probably shirtless during those scenes. The actor, who's also producing 'Magic Mike 2,' was spotted on set lifting some -- what'd yah know! -- furniture and wearing a t-shirt with his new business' logo.
If you need a clearer shot, check out this image that Tatum tweeted yesterday.
'Magic Mike 2 is officially titled 'Magic Mike XXL' (because of course it is) and is slated to hit theaters on July 1, 2015, which seems appropriate now as the set photos reveal Tatum carrying furniture into a building adorned with a banner that says, "4th of July Grand Opening." But don't worry, there will still be plenty of slick dance moves and ab shots to go around, as the boys are back (sans Matthew McConaughey and Alex Pettyfer) for one final blowout before hanging up the jockstraps, and they'll be meeting some new faces along the way!
Check out the first 'Magic Mike 2' set photos below, and enjoy your early look at Channing Tatum's rear end and bulging biceps before he flaunts them onscreen.