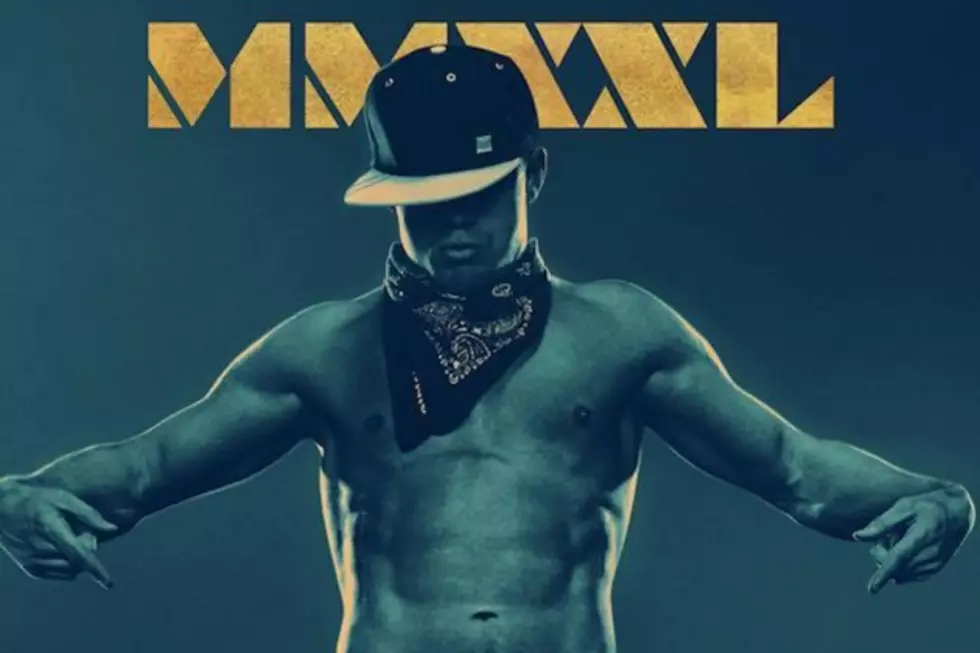 'Magic Mike XXL' Poster: Channing Tatum and His Abs Are Back
Warner Bros.
'Magic Mike' was a perfect storm of a movie. For some of the moviegoing population, it was a chance to load yourself up with frozen margaritas and go watch a bunch of extremely attractive, chiseled men strut their stuff on camera. For cinephiles, it was the next film from the ever-versatile genius Steven Soderbergh, whose filmography is littered with experimental and pop masterpieces alike. It was a big hit, a sequel was greenlit, and now, the first 'Magic Mike XXL' poster has arrived, placing returning star Channing Tatum (and his abs) front and center.
Picking up a few years after the first film ended, 'Magic Mike XXL' will find Tatum's talented stripper stepping out of retirement to join his old crew on a road trip to Myrtle Beach for One Last Job. Tatum will once again be joined by Matt Bomer, Joe Manganiello, Kevin Nash, Adam Rodriguez and Gabriel Iglesias, but new cast members include Donald Glover, Elizabeth Banks, Amber Heard, Jada Pinkett-Smith, and Andie McDowell. Soderbergh is not directing this time around, but his veteran first assistant director and producer Gregory Jacobs has risen to the challenge. However, in typical Soderbergh fashion, the never-not-busy filmmaker is still credited as both cinematographer and editor on the project.
Oh, and just in case you want to hate the hilarious, handsome and far-fitter-than-you Tatum a little more, he co-wrote the screenplay. What are you doing with your pudgy life, internet movie fan?
'Magic Mike XXL' opens in theaters on July 1.