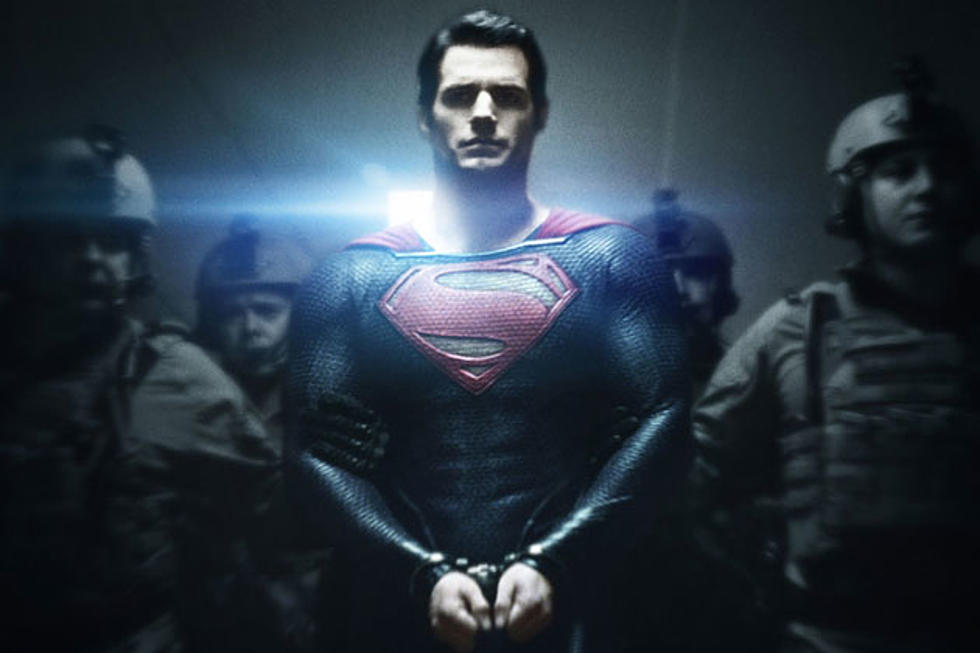 'Man of Steel' Won't Be Mopey Like 'Superman Returns'
Warner Bros.
Though there hasn't been much to go on when it comes to Zack Snyder's 'Man of Steel' (it feels like the biggest leaked information came from the toy sets), what's been released so far suggests the film will feature a lot of soul searching, and an emo-Superman who's torn between two fathers. Recently footage was screened, and it turns out they're saving all the big spectacle for later.
Entertainment Weekly's doing a cover story on 'Man of Steel,' and got to look at some footage and talk to the people who made the film. They got some nice bits, with Snyder revealing that there's (Spoiler) no kryptonite in the film. Here's that cover:
But here's the money quote:
Based on footage EW has seen, the film has plenty of building-smashing, train-slinging, heat-vision-blasting battles to cut through the emotional heaviness. "You want to give the audience great spectacle. You want them to go to the movie, be eating their popcorn and be like, 'Wow!'" says Man of Steel producer Charles Roven, who also worked on The Dark Knight trilogy. "But it's just not good enough to give them the 'Wow.' You want them to be emotionally engaged. Because if you just have the 'wow,' ultimately you get bludgeoned by that and you stop caring."
Though we never thought the film would be as ponderous as 'Superman Returns,' so far the marketing has been low key other than a shot of a flaming Henry Cavill (literally, natch), and shots of Superman flying. It's also nice to know that they're saving a lot of the good stuff for the movie or -- if nothing else -- when we get a little closer to release. Then again, not having much to work with is likely the result of releasing the first trailer a nearly year before the film was set to be released. 'Man of Steel' opens June 14.