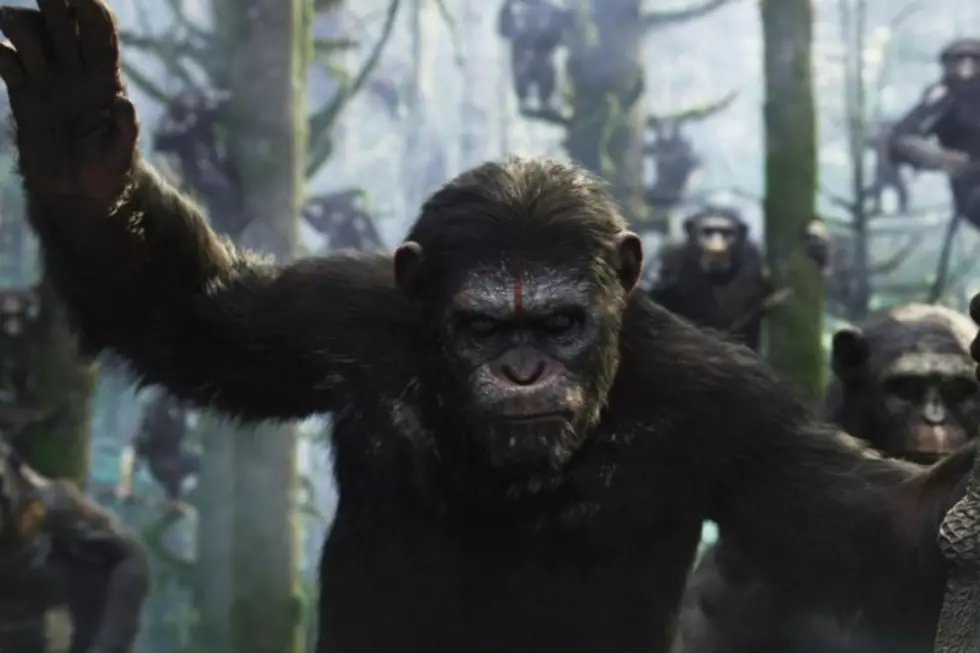 'Dawn of the Planet of the Apes' Director Matt Reeves Teases Caesar's Moses-Like Role in Upcoming Sequel
Fox
With Fox currently pushing to get Andy Serkis nominated for a Best Supporting Actor Oscar for his role in 'Dawn of the Planet of the Apes' and with the film hitting Blu-ray and DVD soon, and with a third installment in the works, it was only a matter of time before we started hearing rumblings about the sequel. Director Matt Reeves has begun teasing what we can expect from the next chapter in the 'Apes' franchise -- specifically, what we can expect from Serkis' compelling Caesar character.
In an interview with Coming Soon, Reeves spoke about Caesar, whose existence on-screen is owed in big part to the fantastic motion capture performance of Andy Serkis. Caesar has been the heart and soul of the series, and Reeves talks a little about his journey and where we'll see him in the next film, comparing him to Moses from the Bible:
The first one is sort of how [Caesar] goes from humble beginnings to becoming a revolutionary. In 'Dawn,' he really rose to occasion of becoming a leader in really challenging and difficult times. The notion of what we're after with the third is to sort of continue that trajectory and see how he becomes a seminal figure in ape history. He almost becomes sort of like an ape Moses. A mythic status... We're trying to play out those themes and continue to sort of explore it in this universe. Exploring human nature under the guise of apes.
There's more to the interview, which hasn't been published in full yet, and a great quote from Reeves about Caesar's ultimate outsider status, a theme that was explored a bit in 'Dawn,' and one that we look forward to seeing explored more in the next installment.
The untitled 'Planet of the Apes' sequel is currently scheduled to hit theaters on July 29, 2016.