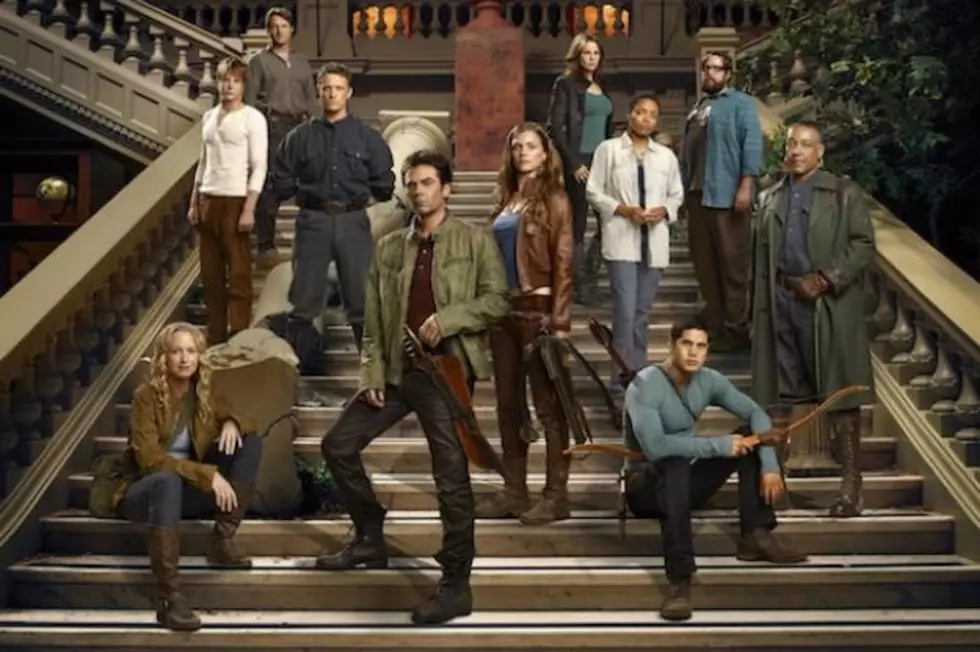 NBC Picks Up 'Revolution,' 'Save Me,' and More New Shows
We're at that time of year when networks pick up or drop shows in a frenzy, while loyal fans wait patiently for news of their favorite series ultimate fate (we're still rooting for you, 'Community!').  So with NBC only days away from unveiling their full fall lineup, what "revolutionary" new series have been given the green light, and which rejected?
NBC won't debut its full fall lineup to advertisers until Monday, May 14, but a lucky few have been announced to be picked up to series in advance of the network's upfront.  Matthew Perry vehicle 'Go On' was the first to be ordered to series, but now the Peacock has taken on an additional five from both major genres.
The first to be announced for the day was the Anne Heche comedy 'Save Me,' a 13-episode order which sees the formerly ill actress going meta by playing a woman who, after an accident, believes she is channeling the Almighty.  In 2003, Heche famously recounted her brush with mental illness, having an alter ego named Celestia whom she believed was the reincarnation of God, in her memoir 'Call Me Crazy.'
Next up was the hotly-anticipated J.J. Abrams / Eric Kripke drama 'Revolution,' starring David Lyons,  'Twilight's Billy Burke and 'Breaking Bad's Giancarlo Esposito, which follows a group of characters struggling to survive and reunite with loved ones in a world where all forms of energy have mysteriously ceased to exist.  Along with 'Revolution,' NBC also announced the pickup of Ryan Murphy's 'The New Normal,' centering on a modern family all its own, comprised of gay couple ('The Book of Mormon's Andrew Rannells and 'The Hangover's Justin Bartha) and the surrogate (Georgia King) helping them have a baby.
But NBC didn't stop there, no sir!  Also picked up to series were White House comedy '1600 Penn,' starring Bill Pullman, Jenna Elfman and Josh Gad (also of 'The Book of Mormon,' oh my!), and 'Animal Practice,' starring Justin Kirk as Dr. George Coleman, a 'House'-like veterinarian who loves animals but hates their owners.
Still unclear is the exact fate of NBC's existing comedy lineup, including 'Community,' 'Parks and Recreation' and '30 Rock,' but more news is expected of them in the coming days.
What say you?  Do any of NBC's new pilots have you hooked?  Which seem unwatchable?  Make your picks now, and tell us what you came up with in the comments!