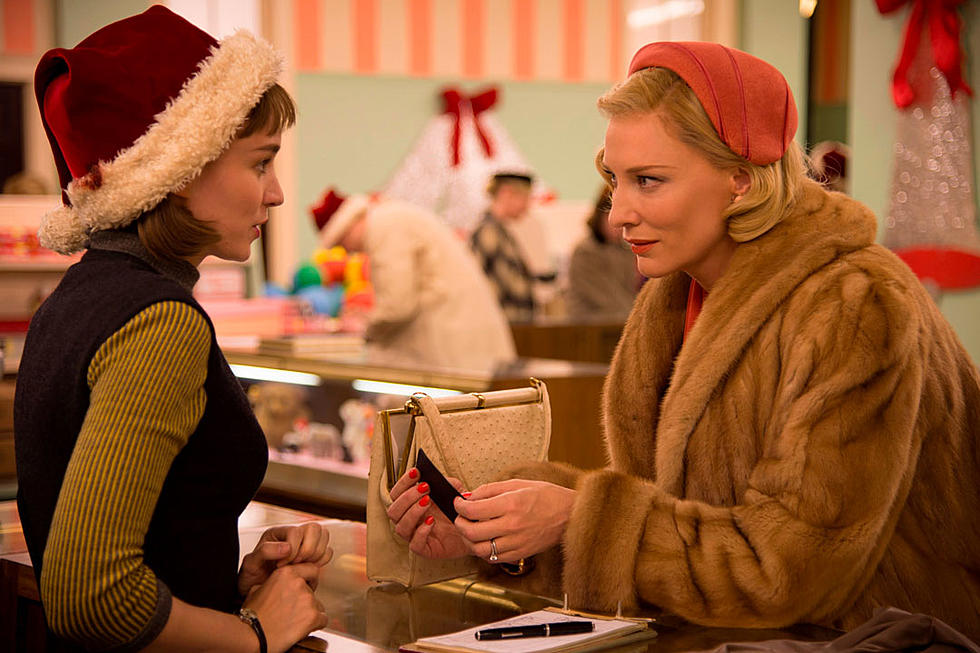 New 'Carol' Trailer Offers an Elegant, Dialogue-Free Look at One of the Year's Best Films
The Weinstein Co.
By now you've heard of Carol, the latest film from Todd Haynes that's left a huge impression on critics since it began screening a few months ago. The latest trailer opts out of dialogue, letting a haunting score and the film's beautiful imagery speak for itself — well, that and a few choice quotes from noted film critics reinforcing the idea that Carol is mandatory viewing.
There's been a lot of hype about Carol, and while some feel as though Haynes' latest is being oversold, our own Erin Whitney thinks you should believe the hype, calling the "universally relatable" film a "love story of sublime subtlety" in her review. She also promises it's "an experience not to be missed," echoing similar expressions of praise we've seen elsewhere.
In an adaptation of Patricia Highsmith's seminal novel The Price of Salt, CAROL follows two women from very different backgrounds who find themselves in an unexpected love affair in 1950s New York. As conventional norms of the time challenge their undeniable attraction, an honest story emerges to reveal the resilience of the heart in the face of change. A young woman in her 20s, Therese Belivet (Rooney Mara), is a clerk working in a Manhattan department store and dreaming of a more fulfilling life when she meets Carol (Cate Blanchett), an alluring woman trapped in a loveless, convenient marriage. As an immediate connection sparks between them, the innocence of their first encounter dims and their connection deepens. While Carol breaks free from the confines of marriage, her husband (Kyle Chandler) begins to question her competence as a mother as her involvement with Therese and close relationship with her best friend Abby (Sarah Paulson) come to light.
For more on this gorgeous new film, check out our interview with co-star Sarah Paulson. Carol is playing in select theaters and will expand nationwide in the weeks to come.