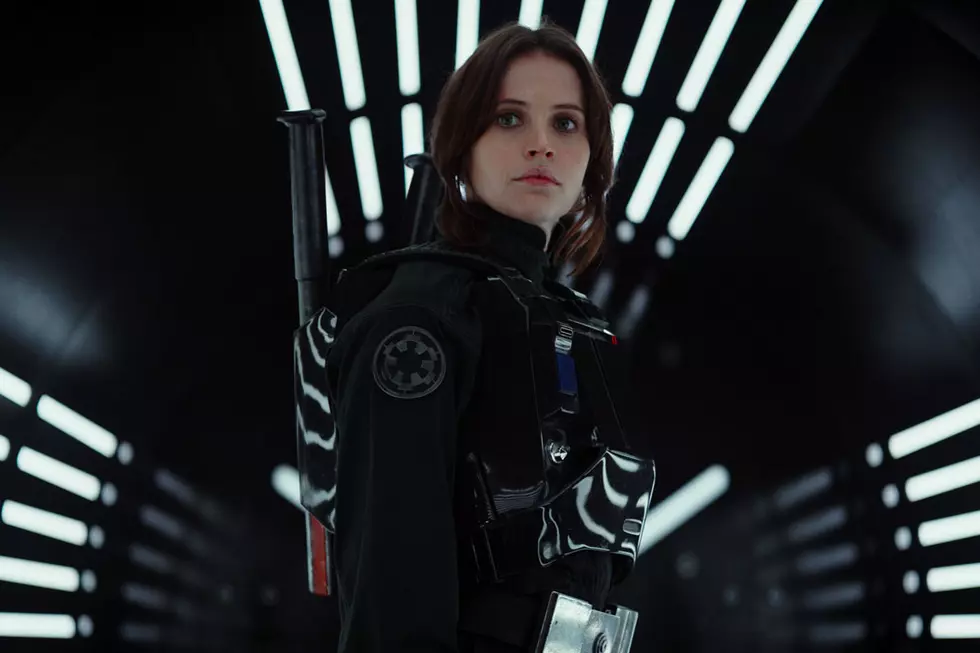 16 New 'Star Wars: Rogue One' Photos to Obsess Over
Lucasfilm
The watery Stormtroopers are present because one of Rogue One's main locations is a planet that "might resemble a relaxing seaside holiday destination if not for its proximity to the Death Star." (Director Gareth Edwards shot these scenes in the Maldives.) Oh man, I feel bad for the homeowners there; their property values must have gone right down the garbage compactor. Anyway, that prompts a battle along a "balmy shoreline," clearly the one we see on the beach in the Rogue One trailer. There's also a glimpse of a Deathtrooper holding what looks to be a toy version of a Stormtrooper. Even in a galaxy far, far away Star Wars action figures are huge business I guess.
We also get a better look at Alan Tudyk's K-2SO droid, and Riz Ahmed's "surly" pilot, although mum's still the word on what kind of ship he flies. Also interesting is the revelation that ILM pioneer and producer John Knoll developed the story for Rogue One before he saw the treatment for The Force Awakens, so the fact that both are headlined by strong female heroes was a coincidence. (Knoll was inspired by being the father of three daughters.)
Rogue One: A Star Wars Story opens in theaters on December 16. It's going to be long fall waiting for this one.
And Here's a Gallery of Star Wars: Rogue One Characters: