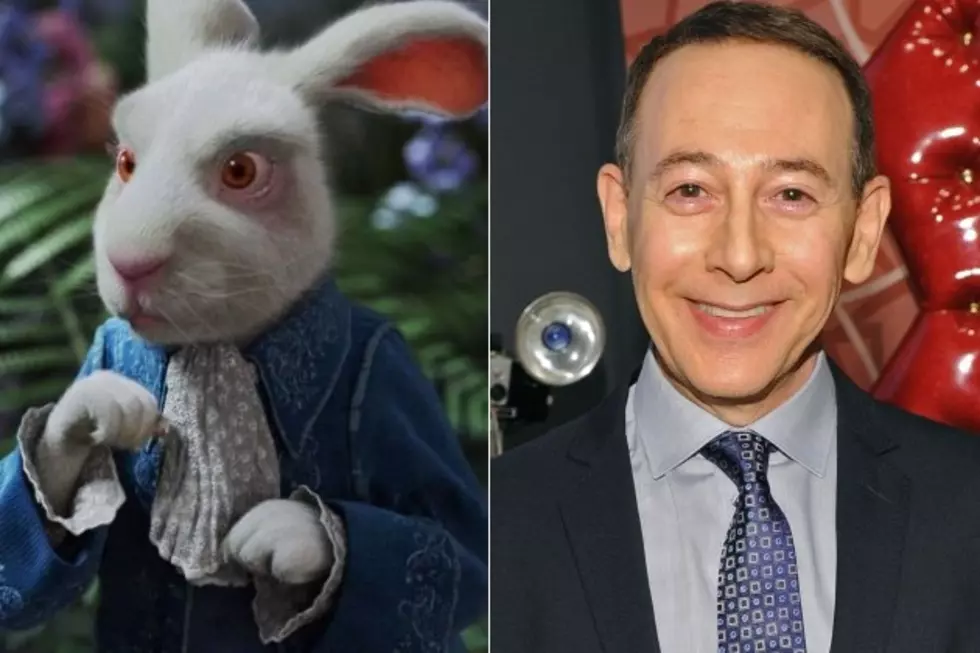 'Once Upon A Time In Wonderland': Paul Reubens to Voice the White Rabbit!
Disney / Larry Busacca, Getty Images
'Once Upon A Time' fans may have had a hard time getting behind the spin-off 'Once Upon A Time in Wonderland,' given that the pilot presentation would only consist of four scenes with potentially unfamiliar actors. Now, pilot has a big dose of pop culture power behind it, as Pee-Wee Herman himself, Paul Reubens, will lend his voice to the White Rabbit! Get the latest on 'Once Upon A Time in Wonderland' inside!
Even if the cast of 'Once Upon A Time's forthcoming spin-off 'Once Upon A Time In Wonderland' doesn't look familiar, its voice might take you back a few years. Deadline reports that Paul Reubens has taken a role in the four-scene presentation as the iconic White Rabbit, to be animated as a CG character.
Australian actress Sophie Lowe will play the role of Alice, while Peter Gadiot will play her mysterious love interest "Cyrus." 'Being Human' star Michael Socha also joins as the Knave of Hearts from the classic tale, with Emma Rigby as the Red Queen. 'Once' writer/producer Jane Espenson, 'Zero Hour's' Zack Estrin and Steve Pearlman will shoot a teaser presentation in the coming weeks, and a full pilot in late July or August if it moves forward.
Well, what say you? Does the 'Once Upon A Time' spin-off hold more interest now that Pee-Wee will take part?