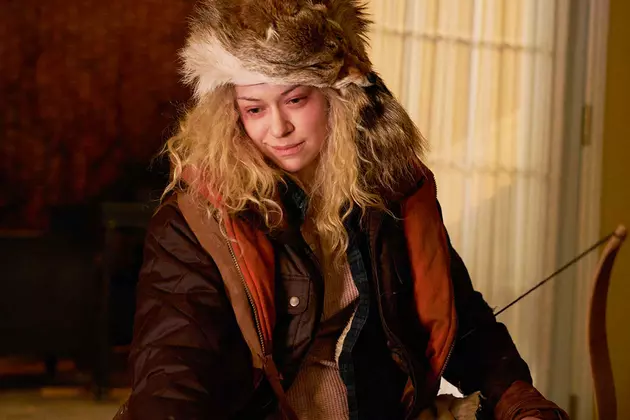 'Orphan Black' Final Season Reveals New Cast With First Sneak Peek
BBCA
Now that production on Orphan Black's fifth and – gulp – final season is underway, #CloneClub is officially opening its doors to fans. See for yourself, as Season 5 confirms the new and returning cast (including our mysterious P.T. Westmoreland), and offers a sneak peek of filming!
In addition to confirming that Evelyne Brochu, Calwyn Shurgold and James Frain will return for the final season as Delphine, Hell Wizard and Ferdinand, Orphan Black has also added Watchmen star Stephen McHattie in the critical role of Neolution's 170-year old founder, P.T. Westmoreland. Other cast include "Elyse Levesque as Detective Engers, a dirty Neolution cop who is a true believer; Andrew Moodie as Mr. Frontenac, Rachel's new mysterious consultant; Simu Liu as Mr. Mitchell, Kira's new homeroom teacher," and Jenessa Grant as Mud, an "eclectic young islander."
Fans were also treated to a Facebook Live sneak-peek of Tatiana Maslany filming a Helena scene:
Say Orphan Black producers of the final year:
It's with mixed feelings that we start this final leg of our journey with Sarah and her sisters. We are incredibly proud of Orphan Black and what it's come to mean to all those involved and, especially, the fans. Our pride is only matched by our gratitude to the wonderfully talented writers, producers, cast and crew who have been so dedicated to bringing to life such engaging and compelling characters and storylines.
Season 5 is expected to premiere around spring 2017, but what do we make of Orphan Black's final year so far?