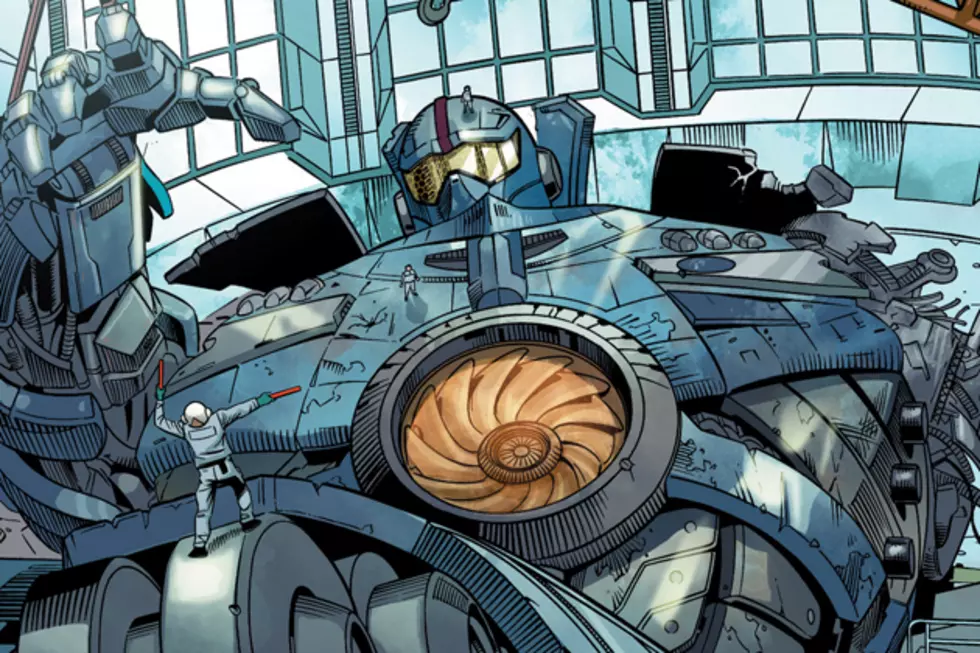 'Pacific Rim' Animated Series to Bridge Gap Between the Movies
Legendary Comics
We hope you like jaegers, because we're about to get hit by a huge wave of 'Pacific Rim'-related movies, TV and comics. While Guillermo del Toro announced 'Pacific Rim 2' for 2017, there's also more comics and an animated television series on the way, the latter of which the director revealed will help form a connection between the first film and the upcoming sequel.
Where del Toro previously said that both 'Pacific Rim' and 'Pacific Rim 2' will be able to stand on their own, there will undoubtedly be connecting strands, and the upcoming animated series will strengthen this bridge. Speaking with Collider, he said:
What's great is it's a great setup and a link between the first movie and the second movie. It really enhances the mythology of the characters; we have cameos of characters from the first movie, but mostly it's a new set of characters. New jaegers, except for one or two, [and] new kaijus. It's really fun.
Del Toro also stated that he and Legendary are currently shopping for Japanese animators and a TV network to handle the series, while the writing team is being solidified and del Toro has been "talking to a couple of showrunners that have a strong animation background."
As for the storyline permeating throughout the 'Pacific Rim' animated series, del Toro is a fan of long arcs, similar in nature to his favorite anime. As he says, he doesn't want each episode to be a "story of the week," but rather a lengthier plot that is drawn out over the entire season, and he's aiming for a 13-episode order.
We have pilots, functional jaegers, but we have all these younger characters. I really want to explore things that are complimentary to the things that I want to explore in the second movie: drift, what drifting does to you, what is needed to drift, a lot of stuff that I think is important, but also the jaeger technology, the kaijus being evolved, ideas about the precursors—the guys that control the kaijus.
It's also worth looking at the plot for the upcoming 'Pacific Rim 2,' considering this series will lead into the feature-film sequel. The director threw around a lot of ideas in the past for what could possibly drive the story of 'Pacific Rim 2,' ranging from Charlie Day's "Newt becoming a bit of a villain," to delving deeper into the story behind the kaijus invasion. We'll keep an eye out for more information as the script is cemented down, as it'll no doubt give us more insight into what will come in the animated series. We have to wait until April 7, 2017 to see 'Pacific Rim 2,' so we're estimating the series will drop sometime in 2016.