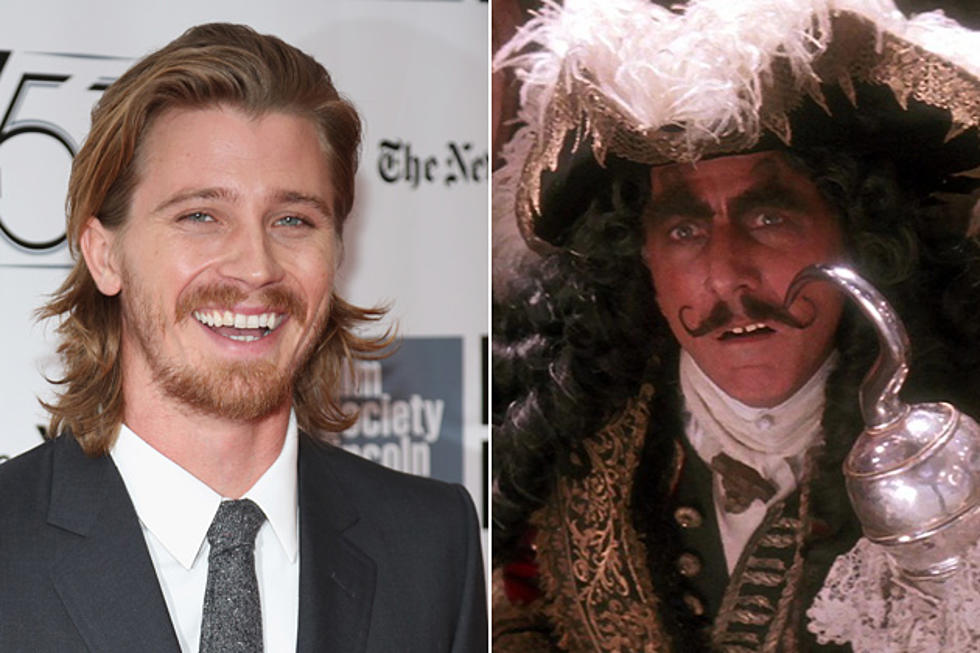 Peter 'Pan' Movie Eyes 'Tron' Star Garrett Hedlund for Captain Hook
Getty Images/TriStar Pictures
"Hook! Hook! Give us the Hook!" comes to mind when thinking of the infamous pirate Captain James Hook, played famously by Dustin Hoffman in the Robin Williams-led 'Hook' film of the early '90s. Of course, there's also Jason Isaacs' Hook from the 2003 film, but now director Joe Wright ('Anna Karenina') is helming a new Peter Pan tale for Warner Bros., and word on the street is that Garrett Hedlund from 'Tron' is up to take over as the new Captain.
Jason Fuch penned the script for the Peter Pan movie, 'Pan,' which sees an orphaned boy traversing to the magical Neverland and becoming the savior of natives, leading an uprising against the villainous pirates. In addition to Hedlund, Javier Bardem and Hugh Jackman were reportedly in contention for the role of Blackbeard, who leads the pirates.
Although the legacy of 'Tron' wasn't as ensured as Disney perhaps hoped it'd be after 'Tron: Legacy,' Hedlund has been stepping up his game lately with roles in 'On the Road' and more recently in the Golden Globe- and Oscar-nominated Coen brothers' film, 'Inside Llewyn Davis.' And his future is looking brighter by the minute -- he'll be seen next in the Angelina Jolie-directed 'Unbroken,' 'Lullaby' and 'Mojave,' the latter with his 'Llewyn Davis' co-star Oscar Isaac.
As for 'Pan,' Warner Bros. has dated the film for release on June 16, 2015.