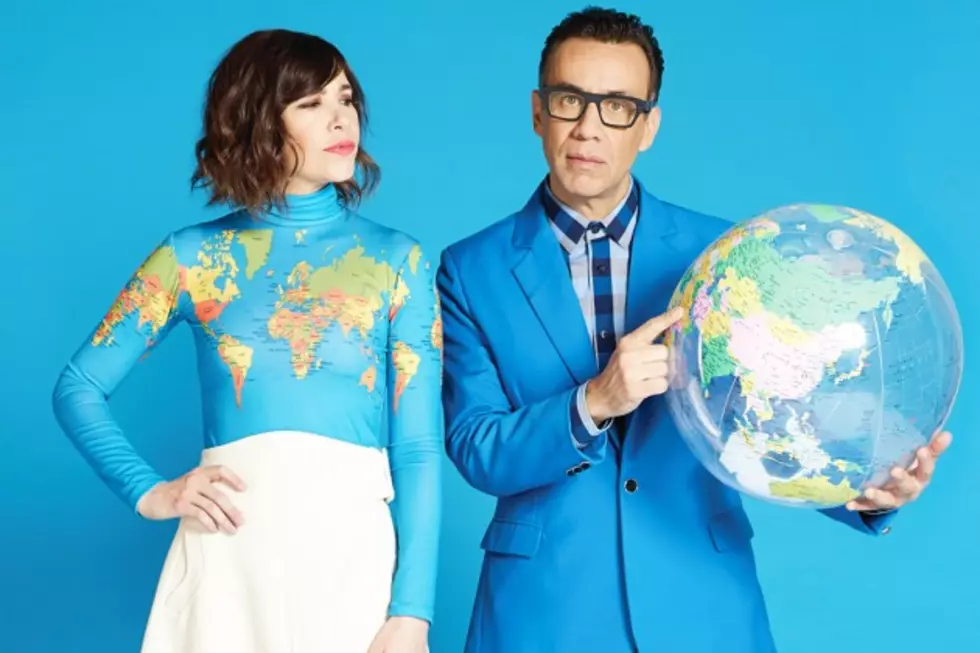 'Portlandia' Officially Coming to an End … A Few Seasons From Now
IFC
Clearly the first article to make this joke, the dream of the '90s is officially dead, even in Portland. Or rather, it will be, as Portlandia stars Fred Armisen and Carrie Brownstein have decided to call it quits on the quirky IFC sketch comedy. Luckily, they gave us a bit of a heads-up.
Speaking to reporters on-set for the upcoming sixth season (h/t AV Club), both Brownstein and Armisen confirmed their intent to bid Portlandia farewell after the eighth season, presumably airing in 2018. For the moment at least, IFC has only officially renewed Fred and Carrie through a seventh year, but would likely up that number for one last run.
Perhaps also worth noting, Armisen specifically told The Oregonian (of course there's a newspaper called "The Oregonian") that "[Season 8] would be the last in "this iteration," which leaves the door open for a movie, or something else." The AV Club also notes the increasing demand of Portlandia's core group, including Armisen's other IFC venture Documentary Now!, Brownstein's work on Amazon's Transparent, and writer-director Jonathan Krisel's upcoming move to Louis C.K.'s FX Baskets (C.K. will also guest on the show in Season 6).
Plenty more time to appreciate Portlandia until 2018 or so, but would Fred and Carrie really hang up the bicycle for good? When can we expect Season 6 to premiere, beyond "early 2016"?