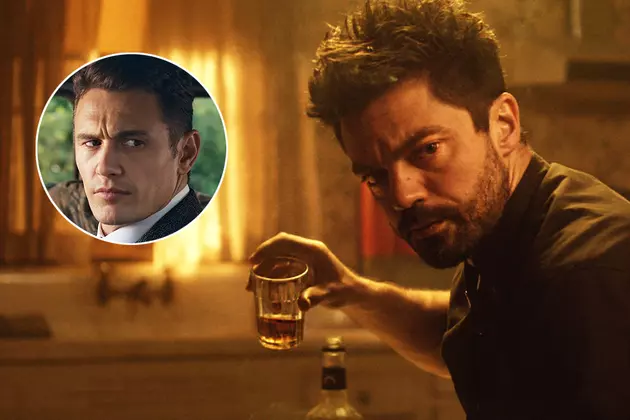 'Preacher' Initially Considered James Franco as Jesse Custer
AMC / Hulu
As reported at /Film, director/executive producers Seth Rogen and Evan Goldberg spoke at Comic-Con 2016 to reveal a few behind-the-scenes tidbits, notably that Franco was at least at one point under consideration for the title role of Jesse Custer. Certainly, one could note a comic resemblance, especially given Jesse's longer hair on the page, but according to Rogen, initial consideration was as far as it got:
Goldberg: We had a nice conversation with James Franco at one point. He looks very Jesse-ish. He was into it but just literally he has to make 4,000 things in 20 different formats. It would take up his time and he wouldn't be able to do a Tori Spelling movie or whatever the hell he was going to do.

Rogen: [Franco] was dangling from a crane in Venice at the time so he couldn't work us in. I think that was even before, that was in a very preliminary phase.