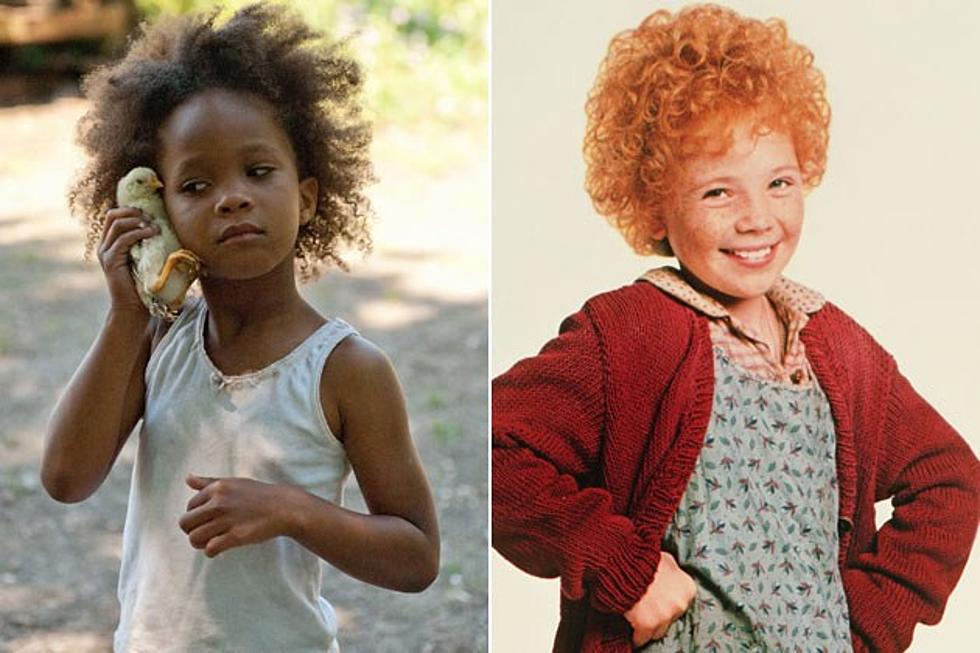 'Beasts of the Southern Wild' Star Quvenzhané Wallis Will Play 'Annie'
Fox Searchlight/Rastar
Quvenzhané Wallis is already riding high as the youngest Academy Award nominee in history for her work in 'Beasts of the Southern Wild,' but it looks like her week just got even better: she's officially signed on to play the title role in the upcoming remake of 'Annie,' catapulting her from indie darling to potential Hollywood star.
We first rumblings of this casting a few weeks ago, but the official confirmation came today via a press release from Sony/Columbia. Hannah Minghella, president of production for the studio, had this to say about the casting:
"Quvenzhané Wallis is a true star and we believe her portrayal as Annie will make her a true worldwide star. She is an extraordinary young talent with an amazing range, not only as an actress but as a singer and dancer, and we can't wait for audiences to further discover her."
'Annie' is, of course, a remake/reboot/re-imagining of the 1982 film directed by John Huston...which was a film adaptation of the 1977 stage musical...which was based on the 'Little Orphan Annie' comic strip character. 'Easy A' director Will Gluck is at the helm of this new version, whose laundry list of producers includes Will Smith and Shawn "Jay Z" Carter (the project was originally built for Smith's daughter Willow, who outgrew the part). We have no idea how close this new version will follow the original, but considering some of the talent involved, we wouldn't be surprised if the character and her story get a complete and total overhaul.
'Annie' will begin production this Fall and will be released during the 2014 holiday season.