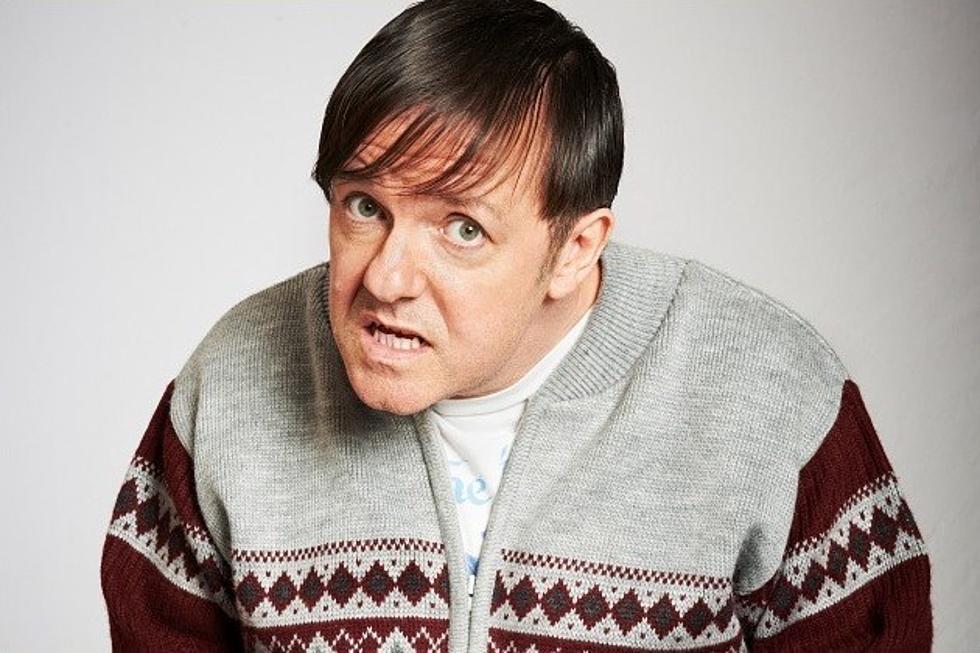 Ricky Gervais' Next Movie Will Premiere on Netflix
Netflix
Netflix's Borg-like assimilation of all popular culture continues apace with the news that they've added a new Ricky Gervais feature to their upcoming lineup of original programming. Deadline reports that Gervais will write and direct Special Correspondents later this spring, ahead of a debut in 2016 on the streaming service. Eric Bana will star as...
"...a struggling New York-based radio journalist whose arrogance and decadent lifestyle has hindered his career. With his job on the line, he fakes front-line war reports from the comfort of his hideout above a Spanish restaurant in the heart of Manhattan."
Gervais previously partnered with Netflix for Derek, his Emmy-nominated comedy series about a man who works in a nursing home. He's generally had far greater success on television (where he co-created the original U.K. version of The Office along with Extras and Life's Too Short) than in film (where he co-directed the flops The Invention of Lying and Cemetery Junction), so it's interesting to see him signing a deal that merges both (with a feature-length film that will debut at home rather than in movie theaters). From the description, Special Correspondents also sounds more overtly political than a lot of his other television work. Personally, I prefer Gervais' observational humor to his didactic screeds, but Netflix has all kinds of fancy-schmancy algorithms they use to determine what content their users like and want to see more of, so I can only assume their data collection has revealed subscribers really want Ricky Gervais to make his version of Network.