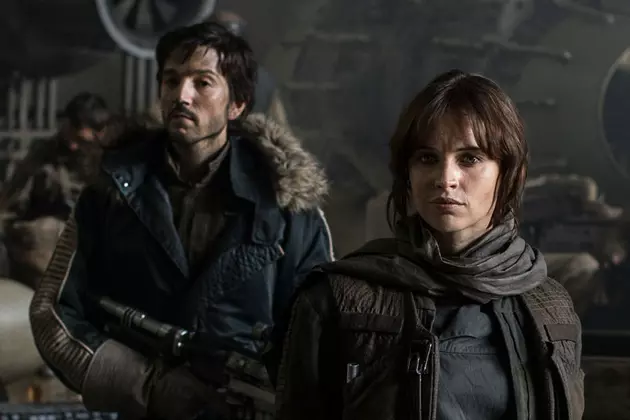 'Rogue One: A Star Wars Story' Is the Most Anticipated Film of 2016, According to Fandango Poll
Lucasfilm
The results of the Fandango poll are a little surprising, and while the first in a new series of Star Wars anthology films (now operating under the subtitle A Star Wars Story) topping the list isn't terribly shocking, it is nice to see a female-centric, ambitious sci-fi blockbuster as the most anticipated film of the year. Here's the full list:
Rogue One: A Star Wars Story (December 16)
Finding Dory (June 17)
Batman v Superman: Dawn of Justice (March 25)
Untitled Jason Bourne movie (July 29)
Captain America: Civil War (May 6)
Star Trek Beyond (July 22)
Independence Day: Resurgence (June 24)
X-Men: Apocalypse (May 27)
Zoolander No. 2 (Feb. 12)
The Jungle Book (April 15)
What's particularly interesting to note is that movie fans are more excited about Batman v Superman than Iron Man v Captain America (aka Civil War), even though Marvel has more of a proven and consistent track record than either Zack Snyder or the new DCU movies. But it's a new Batman movie with a new Bruce Wayne, and it's the first time we're seeing these two duke it out on the big screen — so, okay, that's fair, even though the trailers aren't particularly promising.
If anything, the list goes to show that you can't really make assumptions about general audiences and their preferences, but at least we can all agree that Gareth Edwards' new Star Wars prequel / spinoff is mighty exciting.