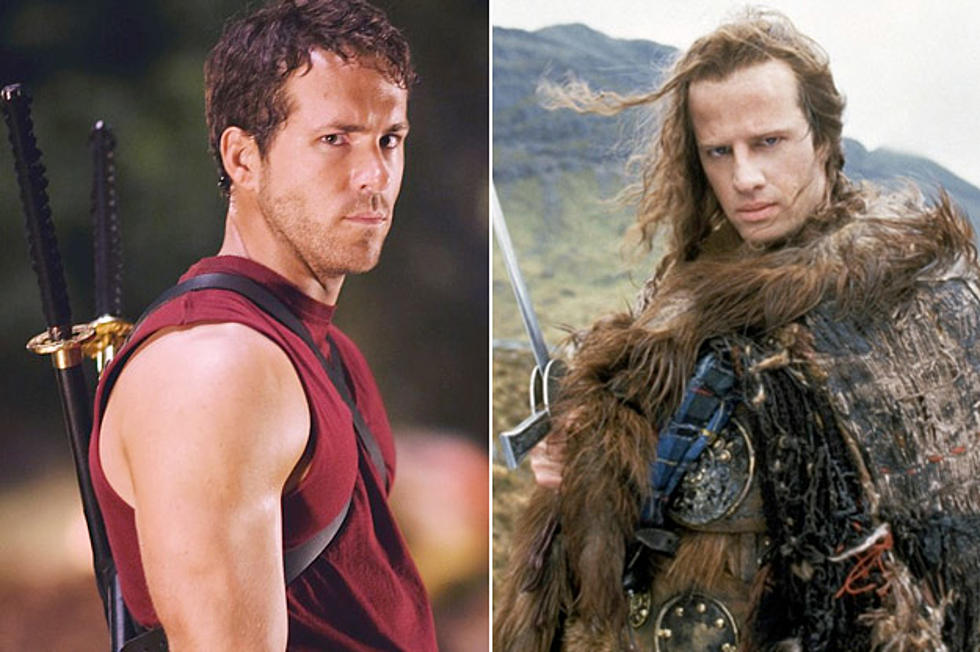 Ryan Reynolds To Star in 'Highlander' Reboot?
Ryan Reynolds has not had an easy time with franchises. He's the kind of handsome, charismatic and blandly likeable actor you'd think would be leading his own action franchise by now but despite a few attempts - his 'Blade' spinoff went nowhere, 'Deadpool' continues to go nowhere and the less said about 'The Green Lantern' the better - has come up empty.
But if at first you don't succeed, try, try again. Enter: 'Highlander.'
According to Variety, Reynolds is the so-called frontrunner to star in the Lionsgate reboot of the 1986 fantasy/action classic 'Highlander.' Reynolds would star as Connor Macleod, the Highlander, and his modern-day counterpart Russell Nash.
While it's still early enough in the process - Reynolds and Lionsgate are just in "talks" at this stage - it appears both sides are very interested in getting the deal done.
Juan Carlos Fresnadillo ('28 Weeks Later') is directing the film with a script from Matt Holloway and Art Macum.
It's still possible that Reynolds could back down from the part but he hasn't yet figured out his next project and this could be the franchise that he's looking for. As to whether fans of the 'Highlander' franchise are looking forward to Reynolds taking over for Christopher Lambert in his iconic role...that remains to be seen.