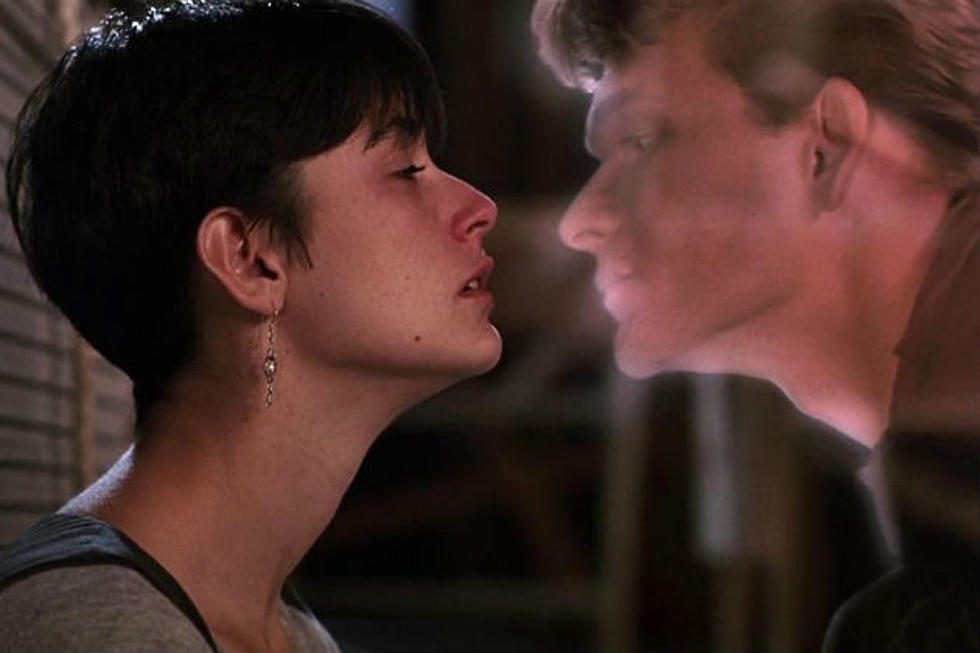 See the Cast of 'Ghost' Then and Now
Paramount
Released in 1990, 'Ghost' starred Patrick Swayze as Sam Wheat, a man who dies as a result of a mugging gone awry, but his love for his fiance allows him to remain on Earth as a ghost. With the help of a psychic, Sam tries to avenge his death and reconnect with his fiance to resolve lingering issues before he moves on to the afterlife. Twenty-three years later, we revisit the cast of the film and see where they are now.
Patrick Swayze, Sam Wheat
Then: Patrick Swayze played Sam Wheat, the man who is murdered in a botch mugging, but whose ghost remains on earth to handle unfinished business. Producer Bruce Joel Rubin wanted Swayze, but director Jerry Zucker didn't feel he was right for the role. Tons of big-name actors passed on the part, including Tom Hanks, Mel Gibson, Bruce Willis, John Travolta and Johnny Depp. The part ultimately went to the 'Dirty Dancing' star, who blew Zucker away at the audition.
Now: Swayze went on to appear in 'Point Break,' 'To Wong Foo, Thanks for Everything! Julie Newmar,' 'Donnie Darko' and 'Powder Blue.' Sadly, Swayze passed away in 2009 at the age of 57, due to complications from pancreatic cancer.
Demi Moore, Molly Jensen
Then: Demi Moore played Molly Jensen, Sam's fiance who reconnects with his ghost through the help of a psychic medium. Fellow brat pack member Molly Ringwald turned down the part, as did Meg Ryan. Nicole Kidman auditioned, but the role eventually went to 'St. Elmo's Fire' star Demi Moore.
Now: Since then, Moore has appeared in several films -- most notably, 'A Few Good Men,' 'Indecent Proposal,' 'Striptease' and 'G.I. Jane.' More recently, she appeared in 'Margin Call' and 'LOL.' Moore was previously married to Bruce Willis and Ashton Kutcher.
Whoopi Goldberg, Oda Mae Brown
Then: Patti LaBelle auditioned for the role of psychic Oda Mae Brown, but the part went to Whoopi Goldberg. Although Jerry Zucker didn't have her in mind, he was convinced by Patrick Swayze, who was an admirer of Goldberg's. Goldberg, a comedienne and actress, had previously starred in 'The Color Purple' and 'Jumpin' Jack Flash.'
Now: Goldberg starred in both 'Sister Act' films, lent her voice to the role of Shenzi the hyena in 'The Lion King,' and made a cameo appearance in Tyler Perry's 'Madea Goes to Jail.' She went on to appear in Perry's 'For Colored Girls,' and provided the voice of Stretch in 'Toy Story 3.' She can be seen next in the Michael Bay-produced 'Teenage Mutant Ninja Turtles' and the James Franco-co-directed 'Black Dog, Red Dog.'
Tony Goldwyn, Carl Bruner
Then: Tony Goldwyn, a then relatively unknown actor, played Carl Bruner, Sam's friend and colleague -- it's Carl who orchestrates the mugging on Sam that results in his death.
Now: Goldwyn went on to star in 'The Pelican Brief,' 'Nixon' and 'Kiss the Girls,' and more recently appeared in 'The Last House on the Left' and 'The Mechanic.' He can be seen next in the upcoming young-adult adaptation 'Divergent,' and currently stars on the drama series 'Scandal.'
Rick Aviles, Willie Lopez
Then: Comedian Rick Aviles played Willie Lopez, the guy who ends up murdering Sam in the botched robbery.
Now: Aviles appeared in 'Carlito's Way' and 'Waterworld,' and voiced one of the cockroaches in the MTV movie 'Joe's Apartment.' He also played Rat Man in the TV miniseries version of Stephen King's 'The Stand.' Unfortunately, Aviles died in 1995 at the age of 42.
Stephen Root, Police Sergeant
Then: Actor Stephen Root was just getting his career started when he was cast in 'Ghost' as the police sergeant investigating the murder of Sam.
Now: Root currently stars on the HBO series 'Boardwalk Empire,' but is perhaps best known for the role of Milton, the mumbling office worker obsessed with his red stapler in 'Office Space.' Root has dozens upon dozens of film and television credits to his name, and recently appeared in the films 'Rango,' 'The Company You Keep' and 'The Lone Ranger.'
Vincent Schiavelli, Subway Ghost
Then: Vincent Schiavelli, an actor known for his peculiar appearance and demeanor, played the ghost on the subway. He had previously starred in 'One Flew Over the Cuckoo's Nest,' 'Night Shift' and 'Amadeus.'
Now: Schiavelli also appeared in the films 'Batman Returns,' 'A Little Princess,' 'The People vs. Larry Flynt,' 'Tomorrow Never Dies,' 'Man on the Moon' and 'Death to Smoochy.' In a tragic coincidence, Schiavelli, like Swayze, also passed away in 2005 at the age of 57 due to cancer.