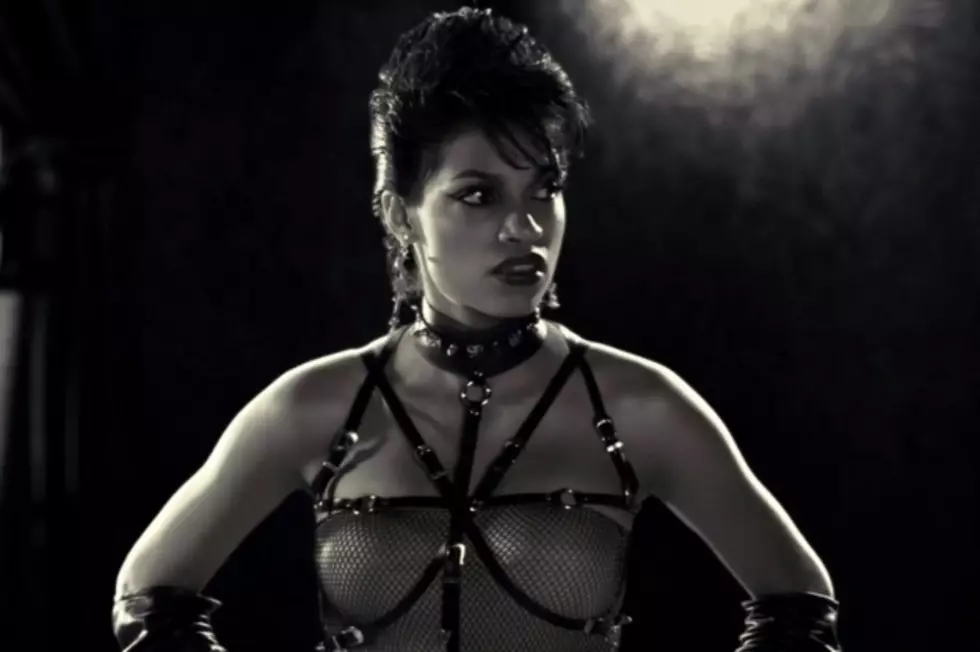 'Sin City 2′ Starts Shooting in November, Says Rosario Dawson
Dimension Films
It's no secret that 'Sin City: A Dame to Kill For' is in pre-production; an official announcement was issued for the follow-up back in April, while more recently we caught a glimpse of a pistol-packing Jessica Alba preparing to reprise her role as "Nancy" in the Robert Rodriguez film. Now we know when the film is scheduled to get underway, thanks to another beauty venturing back to 'Sin City,' Rosario Dawson.
MTV received the lowdown from Dawson herself, who plays bad-ass lady of the night, "Gail," in the films. Rosario apparently couldn't keep the information to herself, saying, "I'm not sure if I'm supposed to say that, but I'm going to say November, I'm going to be honest and put it out there." And whatever Rosario wants to put out there is fine by us.
Dawson also revealed that the film is indeed a prequel, which has been a point of speculation
 "It's sort of a prequel to the 'Sin City' we've already watched, so you'll understand the references we were making in that one. The new face thing, all of that interesting stuff."
Ms. Dawson will be joined by Alba, Mickey Rourke, Clive Owen and a host of (as yet unnamed) others in 'Sin City: A Dam to Kill For', which is scheduled to hit theaters on October 14, 2013.