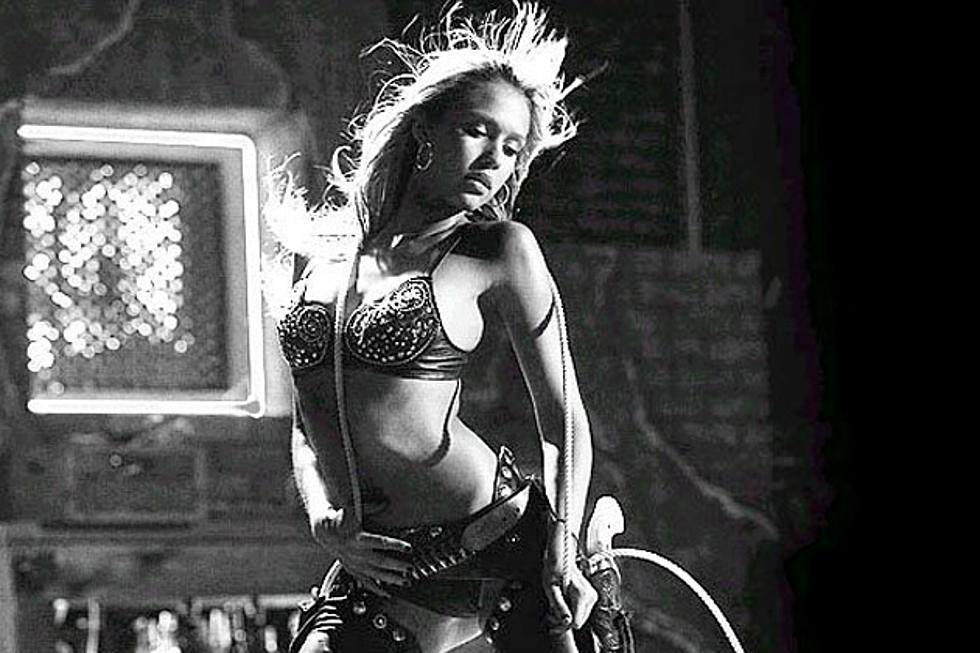 'Sin City' TV Series Coming After 'A Dame to Kill For'?
Dimension Films
While we patiently await Robert Rodriguez and Frank Miller's 'Sin City: A Dame to Kill For,' we've got some potentially exciting news courtesy of the Weinstein Company -- there may be even more 'Sin City' stories in our near future. Along with the upcoming sequel, Bob Weinstein says a television series is also in development. Hopefully we won't have to wait several years to see the results of this project as well. 
In an interview with the New York Times, Weinstein was asked about his projects at Dimension -- a banner known for its horror and genre films. Weinstein has also been responsible for several television shows and movies on his own, separate from his brother, Harvey. Among the projects mentioned were the upcoming 'Scream' series for MTV and a proposed mini-series based on Stephen King's 'The Mist,' which he's working on with Frank Darabont.
But then we also got this little nugget of information:
Mr. Weinstein said he was also hoping to quickly follow the August release of the film "Sin City: A Dame to Kill For," directed by Frank Miller and Robert Rodriguez, with a "Sin City" television series from Mr. Miller and Mr. Rodriguez.
As long as Rodriguez is working in a producer capacity on the series, there's no reason why they can't "quickly follow" the film with a television series, but with the director notoriously taking his time getting around to the 'Sin City' sequel, and with so many other projects distracting him, it may still be some time before we see this series hit the small screen. Weinstein also makes no mention of which stories from the comics would be featured on the series, or if Miller himself would be developing new tales for the show. We'll keep you posted.