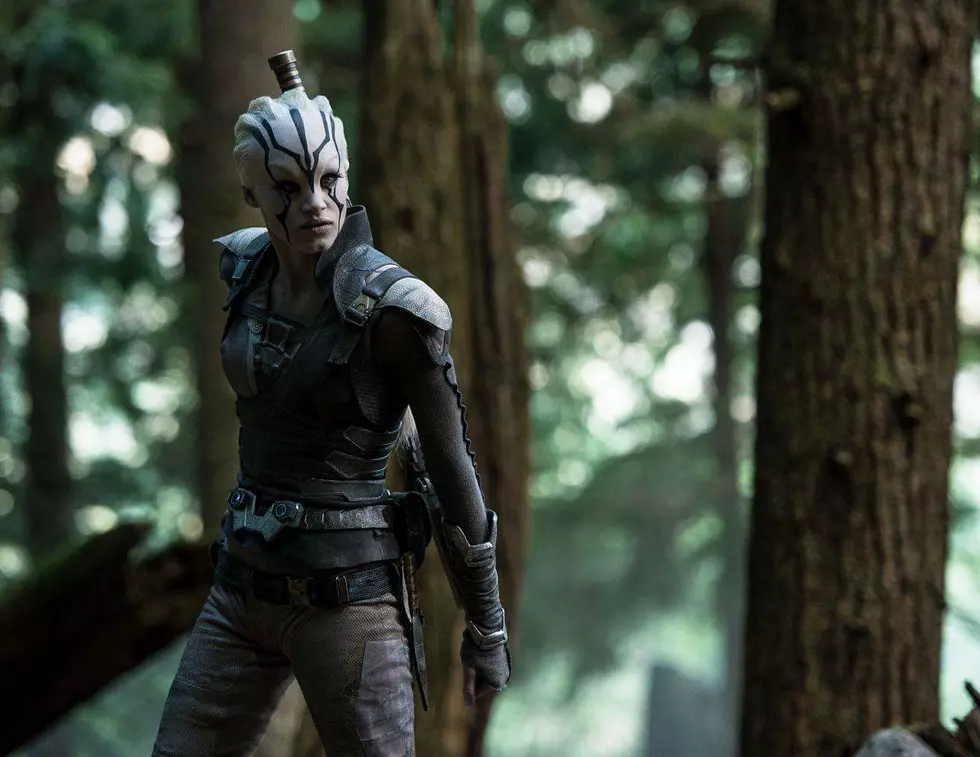 'Star Trek Beyond' Reveals New Photos, Details on That Mysterious Space Station
Paramount
Following last weekend's debut of that great new trailer for Star Trek Beyond, Paramount has released a whole bunch of official stills from the upcoming sequel. The images offer new looks at Sofia Boutella's alien character, along with Chris Pine's Captain Kirk, Zachary Quinto's Spock and Simon Pegg's Scotty (and that little rascal Keenser) — speaking of which, Pegg has also offered some details on that mysterious space station you may have spotted in the most recent trailer.
You can check out all the images from Justin Lin's Star Trek Beyond in the gallery above, a few of which feature the director himself. Mostly, we get some new looks at Jaylah, the new alien character played by Sofia Boutella. And if her role in Kingsman is any indication, Jaylah is going to be pretty badass.
Jaylah isn't the only new addition in Star Trek Beyond, which also features Idris Elba as an original villain created specifically for the sequel by co-writers Simon Pegg and Doug Jung. While speaking with IGN, Pegg shared details about something else that's new — a mysterious space station briefly shown in the most recent trailer:
As you can see, it's encased in a massive sphere, presumably to protect whatever is inside. According to Pegg, that would be Starbase Yorktown, the Federation's "diplomatic hub":
You can imagine -- me and Jung joked that there were various aliens with leaflets, handing them out to other aliens like, 'Come and see our world!'" he said. "But it's basically a place where they can go, where they can better understand what being part of the Federation means. It's an important kind of tactical establishment for the Federation. It's been built locally, so it's very interesting to look at, but it's where the Enterprise docks up. [This is] the first time in like 10 months [that the Enterprise has] had kind of proper contact with other people, and that's where the story begins.
Yorktown sounds like it offers more diversity than what we've seen in Starfleet, showcasing dozens of aliens and races from various planets all in one place. That's pretty exciting, especially for an opening sequence.
Star Trek Beyond hits theaters on July 22.