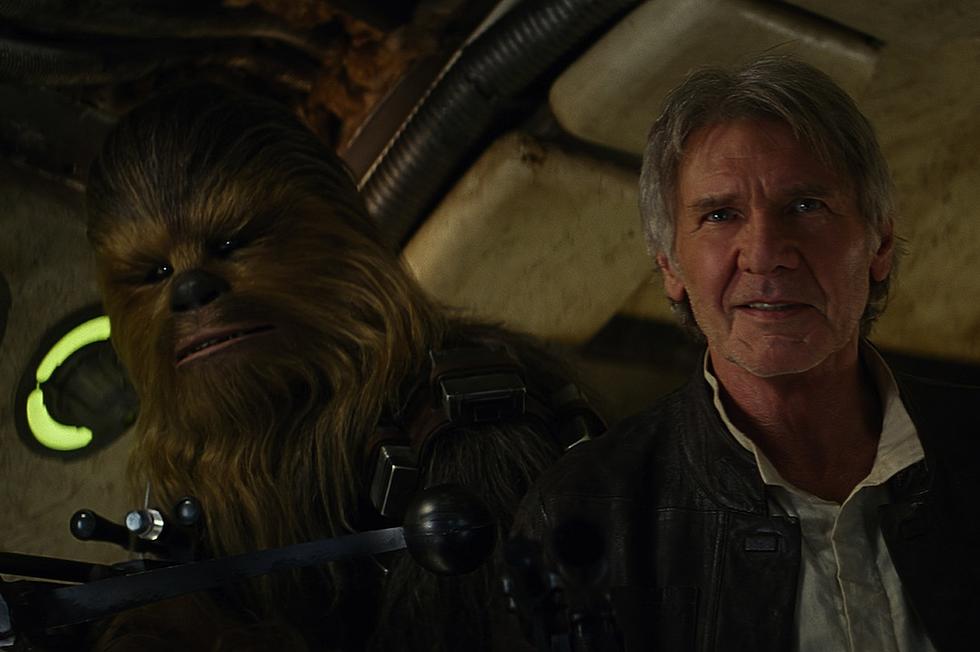 'Star Wars: The Force Awakens' Trailer Breaks Records With 88 Million Views
Lucasfilm
If there were any lingering doubts about the popularity of Star Wars in the year 2015, Star Wars Celebration killed them. Ruthlessly. When the the live-streamed panel for Star Wars: The Force Awakens premiered the second trailer for J.J. Abrams' wildly anticipated sequel, you could feel the internet quiver and shake underneath the weight of the hype. It was a staggering event that made the next few geek-friendly trailers released in the following days feel like small potatoes in comparison. And yes, this hyperbole is backed up by raw numbers: the second trailer for The Force Awakens shattered the record for most trailer views in 24 hours.
According to the official Star Wars Facebook page, the trailer was viewed 88 million times in its first day, wrecking the 62 million record previously held by Furious 7. If you want another comparison, the first trailer for Avengers: Age of Ultron (2015's other massive movie) was viewed 34 million times in 24 hours. That movie is expected to be the Biggest Thing Ever, which only means that The Force Awakens will be the, uh, Biggestest Thing Ever?
In all seriousness, these numbers showcase an army of fans, both casual and devoted, who want to return to this world and are ready to wash the taste of the prequels out of their mouths. Nearly four decades after the first film opened in theaters, the Star Wars saga is still showing everyone else how it's done.
Check Out 100 Movie Facts You Might Not Know