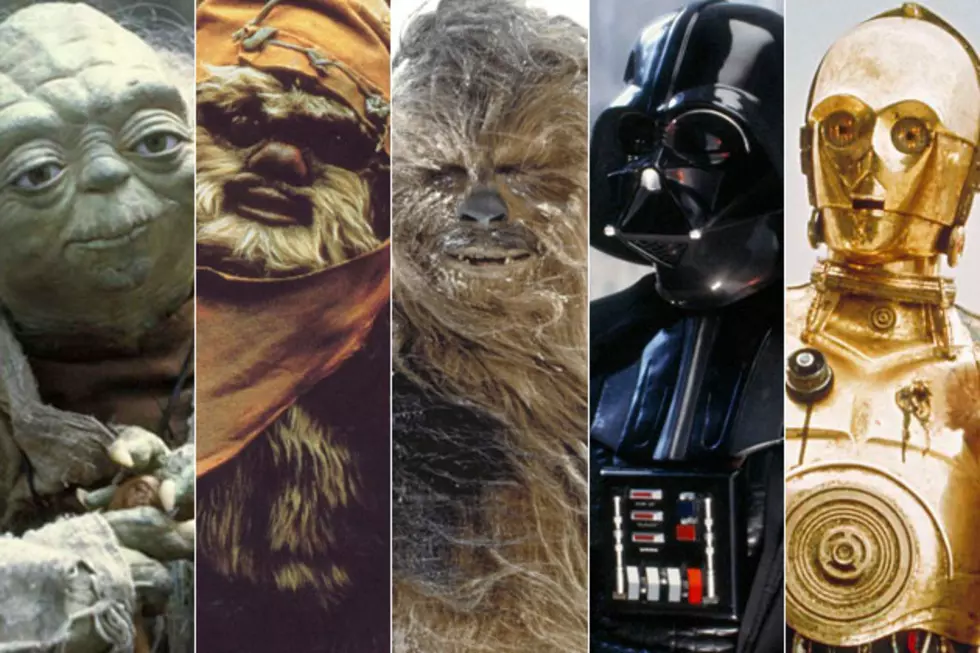 'Star Wars' Unmasked: Meet the Actors Behind These 20 Classic Characters
Lucasfilm
The 'Star Wars' universe we once knew will soon be forever changed, hopefully for the better, thanks to Disney's acquisition of Lucasfilm. On the horizon is a new trilogy starting with 'Star Wars: Episode 7,' in addition to the recently announced 'Star Wars' spinoffs, which will focus on individual characters from the universe.
There's a lot to look forward to, but this shift also prompts us to look back on the original, George Lucas-helmed films, which have already been dissected to death at this point. However, for those casual fans who haven't read everything there is available on the beloved 'Star Wars' universe, we've highlighted some of the men, women and even children behind some of the most beloved 'Star Wars' characters.
Who was inside the Darth Vader suit while James Earl Jones lent his voice? Who donned the Chewbacca, Jawa, Tusken Raider, Admiral Ackbar, C-3PO and R2-D2 costumes? Scroll through these photos of unmasked 'Star Wars' characters to find out.
Yoda (puppet)

Stuart Freeborn

Darth Vader (costume)

David Prowse

Boba Fett (costume)

Jeremy Bulloch

The Emperor (voice, 'The Empire Strikes Back')

Clive Revill

Lucasfilm/American Broadcasting Companies

Lucasfilm/American Broadcasting Companies

Jabba the Hutt (voice)

Larry Ward

Lucas Film/Fox Television Classics

Lucas Film/Fox Television Classics

Tusken Raider

Peter Diamond

Note: Des Webb was originally pegged to play the Wampa in 'Star Wars: The Empire Strikes Back.' However, the life-size suit was deemed too uncomfortable for the actor, which prompted Lucasfilm to commission a small hand puppet for the original version. Although, George Lucas would eventually expand that scene for later editions.

Bib Fortuna

Michael Carter

Bib Fortuna Michael Carter

Bib Fortuna Michael Carter

Max Rebo Cantina Alien

Simon J. Williamson

Cantina Band Alien (created and played one)

Jon Berg