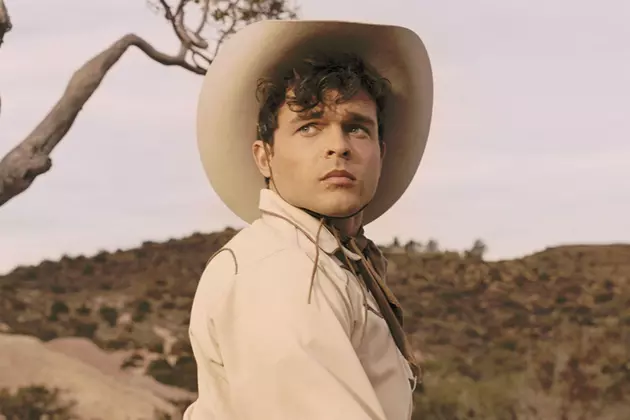 'Star Wars' Spinoff Casts Alden Ehrenreich as Young Han Solo
Universal
Following recent rumors that he had emerged as the front runner to play young Han Solo in the untitled Star Wars Story spinoff, Alden Ehrenreich has reportedly secured the role in Phil Lord and Chris Miller's upcoming film. The news comes one day after Star Wars Day, May 4, when Miller shared a photo featuring Han Solo's famous blaster gun, which seemed to indicate that a casting announcement might be imminent.
Page Six has the exclusive report on the casting of Hail, Caesar! star Alden Ehrenreich as young Han Solo. Following his incredibly charming breakout role in the Coen brothers' Hollywood ensemble comedy, Ehrenreich landed on a shortlist for the role in the currently untitled franchise spinoff, part of Lucasfilm's series of films under the Star Wars Story banner.
Ehrenreich beat out several other actors vying to fill Harrison Ford's iconic shoes as the young Han Solo, including Sing Street's Jack Reynor and Kingsman star Taron Egerton. Of his auditions for the highly-coveted role, one source said, "Alden really impressed Disney and Lucasfilm execs with his screen tests. The deal is basically done."
Lord and Miller's Han Solo movie is set to begin production in January 2017 and won't hit theaters until 2018, but according to Page Six, Lucasfilm has plans for the character to appear in Rogue One: A Star Wars Story. Casting had to be locked down this far in advance so the younger Solo could film a cameo for Gareth Edwards' spinoff, which takes place between Episodes III and IV. That film hits theaters on December 16.