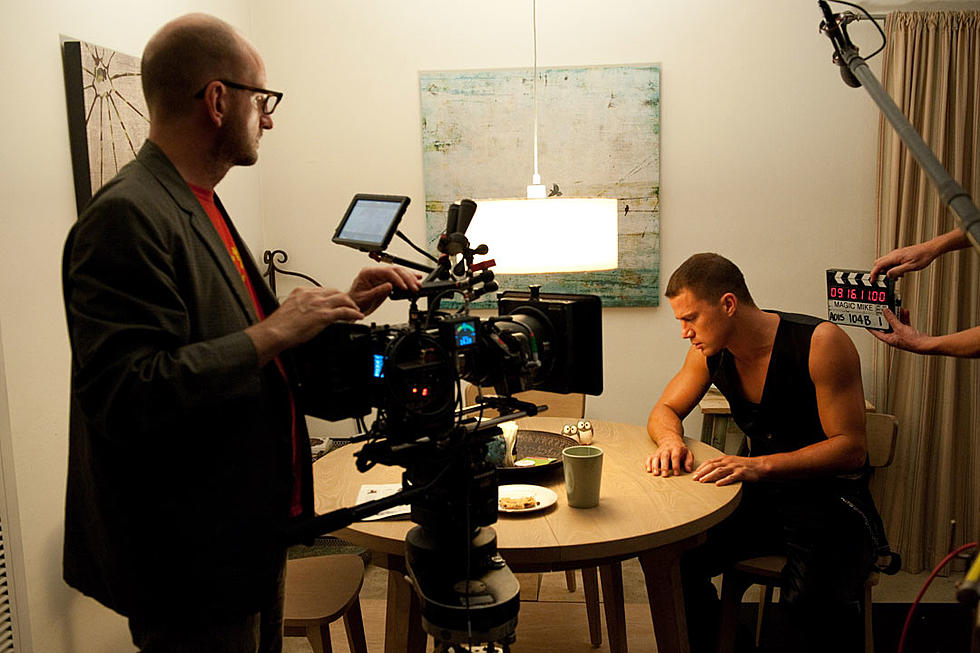 Steven Soderbergh Returns to Directing with 'Lucky Logan' and Channing Tatum
Warner Bros.
Steven Soderbergh has long since established himself as the Michael Jordan of the filmmaking world: peerless in his skills, multivalent in his talents, and prone to jerking the public around with retirement announcements that he eventually bails on. Just as Jumpman got out of the game only to be dragged back in, Soderbergh declared that he would cease all feature direction in 2011 to shift into a more low-key worklife.
The celebrated cineaste claimed that 2012's Magic Mike would be his final feature directorial credit, which it was, because in the year since, the man has only edited another Magic Mike picture and directed every episode of Cinemax's first season of The Knick and directed Liberace biopic Behind the Candelabra, which only ever aired on TV. So, in the strictest sense, Soderbergh made good on that promise/threat, though it appears that the man does not understand what "retirement" really means.
And now he's gone back on that last part, too, with the revelation that Soderbergh will lace up for one more season on the court — er, direct another feature film. (Though now I'm curious as to whether Soderbergh has sufficient ups for a stint in the NBA while he's on this apparent mission to do everything.) Variety has reported that Soderbergh will take the helm for Lucky Logan, a movie that is not about male strippers despite its "adjective + man's name" title combo reminiscent of Magic Mike, with former collaborator Channing Tatum in the leading role. But...
At first, Variety erroneously reported that the film was titled Hillbilly Heist and would co-star Matt Damon. They later dialed their story back to that which they knew to be true and revised their article. Despite the dearth of concrete information attached to this project, it's plenty reason to get excited. Tatum delights in this weekend's Hail, Caesar! and seeing him working with other prestige directors is a good sign. And as for Soderbergh, there will be no question as to whether he's still got it. He's never stopped proving he still has it to us.