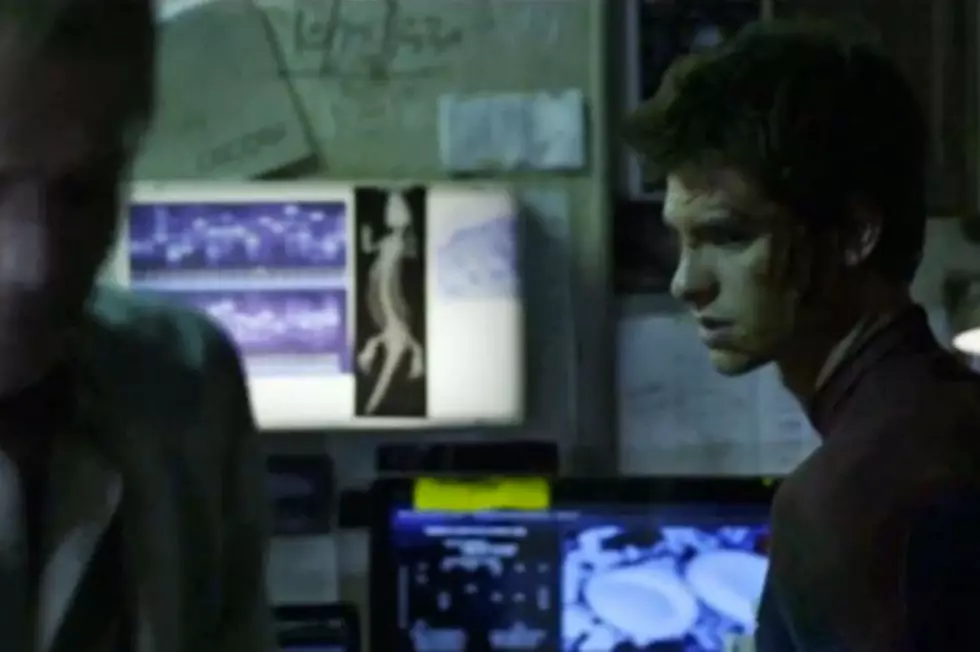 'The Amazing Spider-Man' Deleted Scenes: Secrets Revealed in The Lizard's Lair
Sony Pictures
As previously reported, the Blu-ray edition will feature 12 deleted scenes, one of which ("Tracking Connors") focuses on Peter Parker tracking down Dr. Curt Connors (aka The Lizard) through the streets, where the villain presumably vanishes down a sewer. Another scene ("All the Power You Feel") depicts Parker in Connors' underground lair, where the two have a conversation about power and the possible doom facing the city.
Also featured here is Rajit Ratha (played by Irrfan Khan), who if you'll recall was last seen dangling off the Williamsburg Bridge. Sony Pictures had a particularly difficult time depicting this character's story line on the screen, and have previously admitted to cutting numerous scenes in the process.
Do all of these deleted scenes (shown below) reveal any burning questions left by the theatrical version of 'The Amazing Spider-Man'? Kind of. For one, we just assumed Ratha was still hanging off the bridge, and while a movie still released earlier revealed he was taken prisoner by The Lizard, now we actually see it in action. Also, "All the Power You Feel" points to the mysteries surrounding Peter Parker's parents, but we'll have to wait until the DVD and Blu-ray editions come out to see if more of that subplot is concluded.
Check out the 'Amazing Spider-Man' deleted scenes below and be sure to catch the film on Blu-ray and DVD November 9.