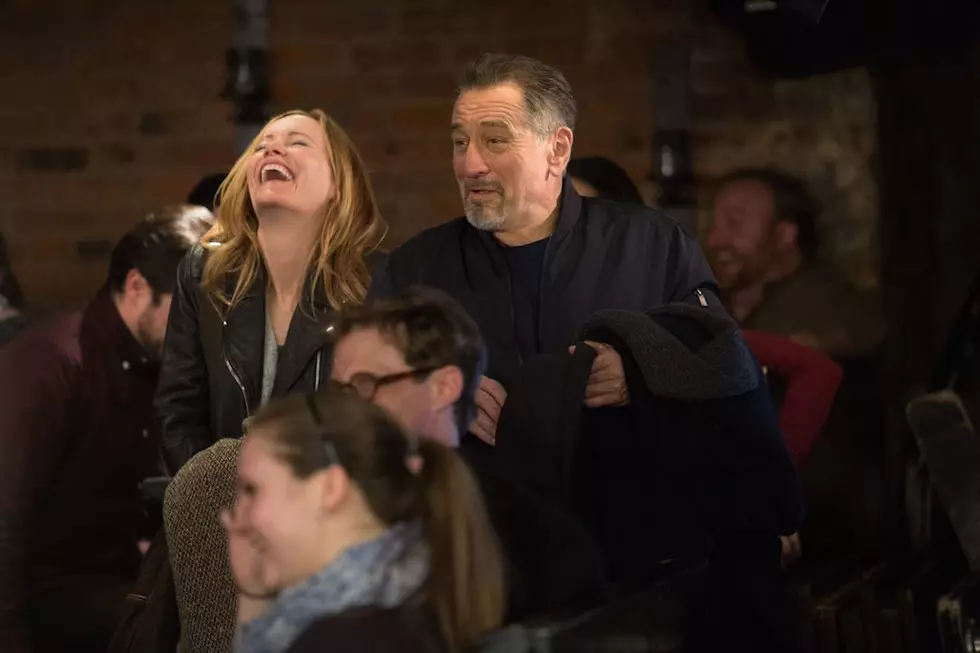 Robert De Niro Is an Insult Comic in First Trailer for 'The Comedian'
Sony Pictures Classics
It's been a rough year and at the end of 2016 nothing would be more needed and appreciated by American audiences than a good ol' comedy. It's too bad the first trailer for Robert De Niro's The Comedian isn't, um, very funny.
Comedy is of course subjective, and you can't judge a movie by one trailer. But it's hard to find anything likable about De Niro's Jackie Burke, a grouchy Don Rickles-like insult comic who's first joke in the trailer is a homophobic slur. Still, I'll give it a chance because this movie has a great cast. On top of De Niro, The Comedian also stars Danny DeVito and Patti LuPone as Jackie's brother and sister-in-law, Leslie Mann playing every-Leslie-Mann-character and Jackie's love interest (originally supposed to be played by Jennifer Aniston), and Edie Falco as his manager. There's also a brief cameos by Billy Crystal and Harvey Keitel. Here's the full synopsis:
An aging comic icon, Jackie (Robert De Niro), has seen better days. Despite his efforts to reinvent himself and his comic genius, the audience only wants to know him as the former television character he once played. Already a strain on his younger brother (Danny DeVito) and his wife (Patti LuPone), Jackie is forced to serve out a sentence doing community service for accosting an audience member. While there, he meets Harmony (Leslie Mann), the daughter of a sleazy Florida real estate mogul (Harvey Keitel), and the two find inspiration in one another, resulting in surprising consequences.
The film is directed by Taylor Hackford (The Devil's Advocate, Ray) and f written byJeff Ross and Richard LaGravenese. Entertainment Weekly debuted the first trailer on Monday morning. The Comedian hits limited theaters on December 2 and goes nationwide on January 13.