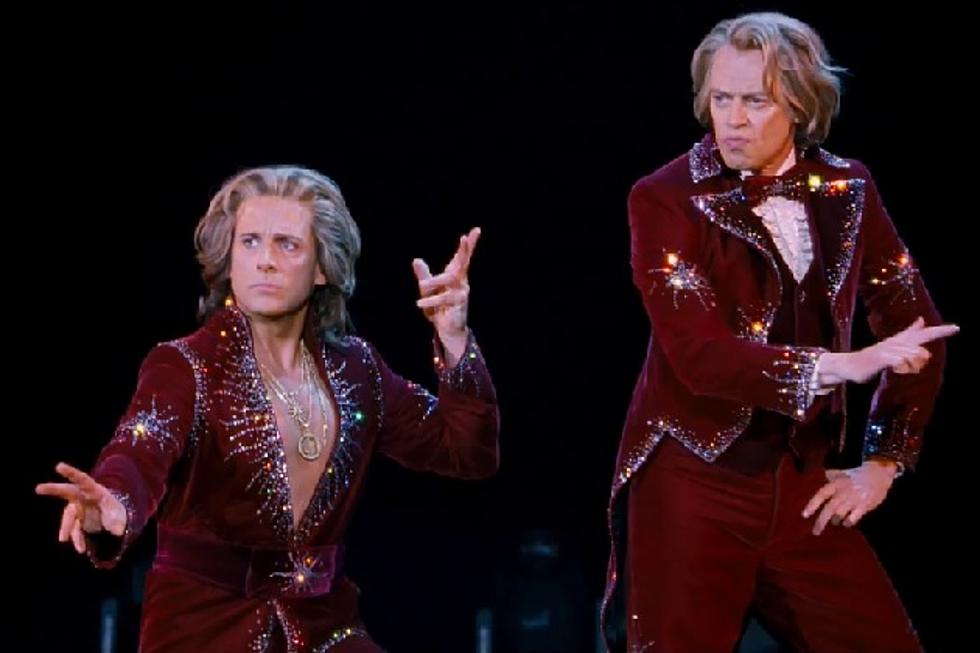 'The Incredible Burt Wonderstone' Trailer: Steve Carell and Jim Carrey Have a Magic Off
Warner Brothers
The premise of 'The Incredible Burt Wonderstone' seems solid enough. Steve Carell plays a magician ensconced in the old ways of magic, while Jim Carrey represents the new magician, whose magic tricks are more like stunts, and involve little prestidigitation. Now there's a trailer for the film.
And though it stars two great funny men, we kept waiting for the laughs. Bad fashion is a gimme, so we're curious how it all plays out. It does have a great supporting cast with Steve Buscemi, Olivia Wilde, and Alan Arkin, all of whom make most movies better. It was written by 'Freaks and Geeks' alum John Francis Daley and his writing partner Jonathan M. Goldstein (and they were behind the screenplay of 'Horrible Bosses'), and is directed by Don Scardino, who has a long track record in television.So it could be good, but this doesn't sell us on the film just yet.
Superstar magicians Burt Wonderstone (Steve Carell) and Anton Marvelton (Steve Buscemi) have ruled the Las Vegas strip for years, raking in millions with illusions as big as Burt's growing ego. But lately the duo's greatest deception is their public friendship, while secretly they've grown to loathe each other. Facing cutthroat competition from guerilla street magician Steve Gray (Jim Carrey), whose cult following surges with each outrageous stunt, even their show looks stale. But there's still a chance Burt and Anton can save the act—both onstage and off—if Burt can get back in touch with what made him love magic in the first place.
And here's the trailer. The film is due out March 15.