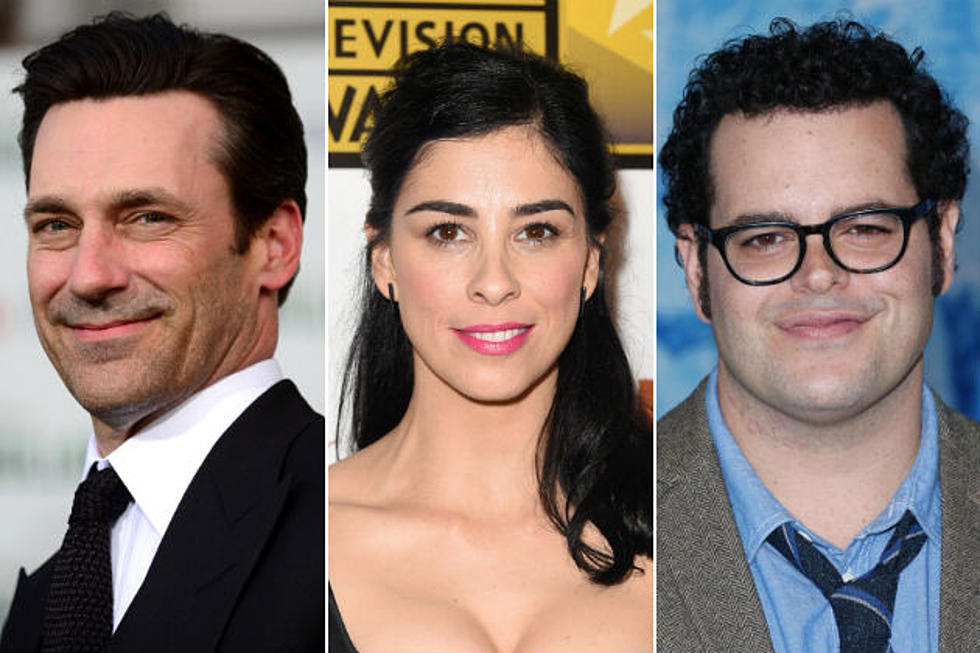 'The Incredible Mr. Limpet' Remake Adds Jon Hamm, Sarah Silverman, Josh Gad and More
Getty Images
The Wrap reports that a whole bunch of familiar faces are looking to join Galifianakis in Linklater's remake of the 1964 comedy classic 'The Incredible Mr. Limpet,' which blended animation and live-action and was based on the novel by Theodore Pratt. Jon Hamm is in talks to play the villainous role of a morally corrupt businessman, while Sarah Silverman and Danny McBride would play unspecified live-action characters. Kevin Hart, Josh Gad, and the duo of Jordan Peele and Keegan-Michael Key are looking to lend their voices as animated characters.
The original film told the tale of Henry Limpet, whose wish is granted when he's turned into a fish. Linklater's remake will move the story to present day, with Galifianakis' Limpet trying to help save a population of fish off the coast of a beach town.
Linklater has also written the script for the film, and will employ the same rotoscope technology he previously used on his films 'Waking Life' and 'A Scanner Darkly,' which should make for quite an interesting effect.